A few years ago when my oldest son was dropping his nap, I was searching for CDs to listen to during "quiet time."  I came across Indigo Dreams – a set of audio stories that incorporated relaxation techniques into the storyline.  Not only did my three year old enjoy listening to them, but I did as well.  They had a soft, soothing sound as well as engaging prompts to encourage visualization and consideration of the thoughtful storyline.
After listening to the stories over the past few years, and including my younger son in the experience now as well, the techniques have become a handy tool for our family to talk about calming down and working through our challenges patiently, and with less anxiety.  We have also enjoyed the accompanying ebooks.
I am happy to share an interview with the author the stories, Lori Lite, who has created a range of materials to promote relaxation techniques and self-esteem in people of all ages that are available on her website Stress Free Kids.  Enjoy!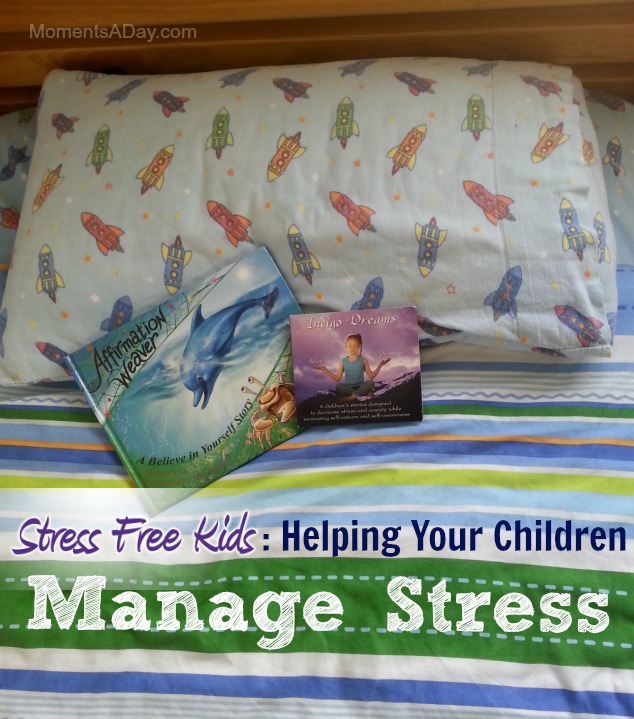 The Interview
Chelsea: Can you tell us a bit of the backstory to why you created these lovely materials?
Lori: As a young mom I faced parenting challenges that caused me to be stressed out. My son was hyperactive and it took me two hours every single night to get him to go to sleep. Then my younger daughter developed stress related night terrors. This created a tremendous amount of stress for my entire family. I learned deep breathing and positive statements to help reduce my stress. Then one night, I tried applying these techniques with my son. I was putting him to sleep, and I started to create a story for him that was entertaining, but also incorporated a stress management technique. He started to follow along, and he actually fell asleep! My husband was listening from the hallway and when I came out of his room, he told me how great he thought the story was. He encouraged me to write the story down and helped me to see that I could help thousands of other parents and children.
Chelsea: How do you feel your books and CDs help kids work through anxiety and negative feelings?
Lori: My books and CDs give children healthy options they would not normally have access to. Children know when something feels good and they want to do it again.
Chelsea: What feedback do you get from parents and teachers?
Lori: Parents and teachers are amazed at how organic the process is. They share that their children follow the characters along and apply breathing, visualizing, positive statements, and progressive muscle relaxation without prompting. I responded to their feedback when they said that they wished they had lesson plans to support the stories. I created Stress Free Kids Curriculum. It has stress management lesson plans to reduce anxiety, stress, anger and worry while increasing self-esteem. The lesson plans are also available for download making international access more affordable.
Chelsea: Which is your favorite book or CD – or which one do you suggest parents start with?
Lori: I love all of my stories. I suggest that parents start with the Indigo Dreams CD. It has shorter stories for younger children and kids with shorter attention spans. It is also a great introduction to stress management techniques. Indigo Ocean Dreams has longer stories and Indigo Dreams: Garden of Wellness deals with bullying and healthy food choices. I love the bubble blowing visualization to release hurt feelings, fear, and anger. Indigo Dreams: 3 CD Set is available to get all 3 of these at a lower price.
Chelsea: Do you have any upcoming projects you can share with us?
Lori: I am excited to announce that I just released Stress Free Kids: A Parent's Guide to Helping Children Build Self-Esteem, Manage stress, and Reduce Anxiety in Children. I am also releasing Stress Free Kids: Bilingual Spanish & English Children's Stories for language learning, immersion, and relaxation.
Question for  readers:
How do you help your children relax and reduce stress?  Do you think stories – either in audio format or storybook form – could help?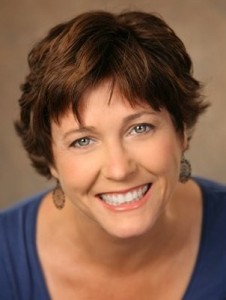 Lori Lite is the author of STRESS FREE KIDS: A Parent's Guide to Helping Children Build Self-Esteem, Manage Stress, and Reduce Anxiety. Her award winning Indigo Dreams Series introduces stress management techniques through storytelling.  Lori's constant upbeat presence on Facebook and Twitter make her a real-time resource for anyone seeking practical advice for stress free living. For more information visit StressFreeKids.com.
This is a sponsored post.  To read more about reviews on my website, visit this page.