Thanks for your interest in working with Moments A Day.
Fo
r all commercial enquiries please contact me via my agency at momentsaday@bloggerati.me  You can check out my online profile here.
If you are a small business, you are welcome to contact me directly at chelsea@momentsaday.com
Let me introduce myself…
My name is Chelsea and I am a full-time mother of two boys born in 2008 and 2011, and a baby girl born in 2015.  I am originally from the USA but am now located in Queensland, Australia.
My goal for Moments A Day is to provide activities, ideas, and resources for families to live from the heart.  I cover a range of topics including:
positive parenting
self-care for mothers
homemaking
serving the community
simple living
character education
family connection
creative learning experiences
I enjoy working with brands to share common messages and to feature useful products to my readers, however I am also selective about the brands I take on as sponsors in order to maintain the integrity of my website and to provide the most meaningful experience for my readers.
If you have a company, product, or event that you feel is in line with the vision and aims of Moments A Day, I would be happy to consult with you to see if we can work together.  I offer the following options:
sidebar advertisements
sponsored posts
product reviews
social media promotion
giveaways
Details are arranged to suit each client's particular needs and interests.
Highlights of my online career include:
Publishing a children's storybook Mason's Greatest Gems
Guest Speaker at Kids Business Bloggers Brunch in 2016
Kidspot Voices 2015 finalist
2014 BUPA Blog awards finalist
Top 100 Essential Blogs For New Parents Awards
Panelist at the

ProBlogger

 Training Event in Brisbane
Being a regular guest on ABC612
Being featured in My Child Magazine and Play Grow Learn eZine
Being interviewed for the online summit Be the Best Parent You Can Be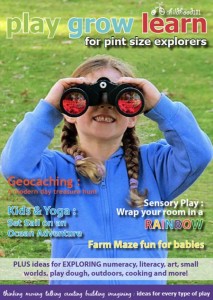 I have partnered with many brands such as:
Disney Junior, Johnson & Johnson's, Clarks, Crayola, Real Insurance, Mamaway, Super Amart and more.
I look forward to working with you!
Client Testimonials:
"Moments A Day is wonderful site dedicated to families with young children. Chelsea Smith is a very creative mom as well as an astute business professional. She has great intuition as to what parents are looking for in a blog space. She consistently offers practical, informative content which has great appeal to moms and dads across the world.  Her post about Affies4Kids increased our website traffic and we are very pleased with the return visits." – Mary, Affies4Kids
"We enjoy collaborating with Chelsea!  She has clever ideas for how our business can show up on Moments A Day, and her work is simply delightful." – Lisabeth, Sparkle Stories
"In a time of busy and constant parenting, it is lovely to come across a blog such as Moments A Day where we can all take stock for a moment and consider what is really important. Chelsea is an insightful blogger and encourages all of us to be considerate and empathetic. And what I really love about Chelsea's work was that she not afraid to tackle a very difficult, taboo topic  such as my advocacy which is sexual abuse prevention education for children. She wrote an honest and from the heart review of my book Some Secrets Should Never Be Kept, and for which I will always be grateful. My book is not scary for children and Chelsea's blog portrayed that beautifully to parents." – Jayneen Sanders, Some Secrets Should Never Be Kept
Reader Testimonials:
"It's quite hard to parent against the social and cultural norms of  discipline and the unfair hardness in dealing with children.  Your prompts, emails and website are my lifeline when I start to doubt whether I am doing the right thing by my children. Thanks once again." – Margaret
"I love how real it all is.  I can relate to so much of what you write.  It's just great to feel that there are others going through the same challenges while striving little by little, day by day!  Keep up the amazing work you are doing!  You are a treasured resource for our family!" – Shireen
"Everything you said is so so true. My plate is stacked so high with all of the things life keeps dishing. I love your tips. I think I'll print them out to keep them handy!" – Rebecca
"These activities are so incredible, Chelsea! I am sooo lazy when it comes to doing stuff with my kids and even *I* can do this! They are so creative. I would've never have thought to do these SIMPLE games with my kids at mealtime. Thank you!" – Mara