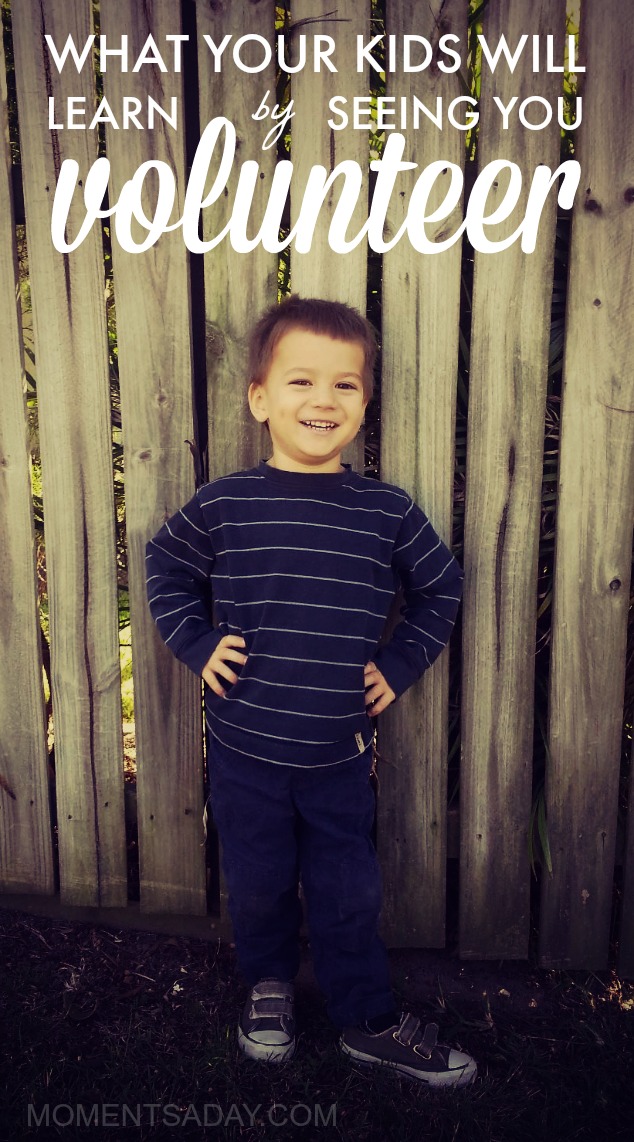 Brought to you by Nuffnang and Seek Volunteer.
When I look back on my life, it is the times when I was making a difference that are my favourite experiences.  Whether it was with a teacher, a friend, a family member, a stranger, or my own children, it continues to be the moments that I have connected with someone, and somehow touched their heart, that are so preciously stored in my memory.
Some of the most moving experiences I have ever had have been times I was volunteering.
I clearly remember helping out at Special Olympics when I was a teenager and working at the Rape Crisis Centre when I was in university.  I will never forget handing out plates of food in a soup kitchen during spring break or, more recently, watching kids' faces light up as they become empowered during classes that help build their character.
The feelings of compassion, gratitude and hope that I have had throughout those moments has been inspiring, to say the least.  Not only do I remember to be grateful for what I have in my own life, but I am reminded how fortunate I am to have time and skills to make a difference in someone else's… even if I don't feel I'm doing much.  Volunteering makes it clear that love and connection are what is important, and helps me feel part of the community.  Even though I am "giving" my time, I always receive an invaluable gift from each and every experience.
Why have I chosen to spend time volunteering, when I could be enjoying some sort of entertainment or taking part in another activity?  The first reason is probably that my parents encouraged me to participate in volunteer projects when I was younger and so this past-time has naturally become a priority in my life as I have moved out and started my own family.  But perhaps even more important is that I am simply following their example.
It was just part of my childhood that on some days my mother went to visit women who had recently moved to our country to help them learn English and other skills, such as how to drive or apply for jobs.  My father spent time offering his skills to our religious community to help put on various events.  Both my mother and father were involved in my school – volunteering as a teacher's aide or helping with after-school clubs and sports teams.
As a parent myself, I can now see what a commitment this was for them to offer their time and their energy to jobs that were unpaid and, for the most part, unrecognised.  Volunteering can seem daunting as a parent because we are so busy with the basic responsibilities of life, not the least of which might be a full-time job and caring for our families. But taking out a few hours of your week – or even month – to help someone else not only brings so much satisfaction to one's own life but offers their children a positive role model to follow as well.
In a world that is generally focused on monetary gain or rising up the corporate ladder, volunteering one's time and services for free is one of the greatest ways to teach compassion.  Everyone has something to offer – even if you only have a small amount of time, every little bit makes a difference.  I am grateful my parents set this example for me, so that I could learn the value of volunteer work in my own life and can hopefully pass this on to my children as well.
This week is National Volunteer Week (12th – 18th May) so it's a great time to put a little extra effort into finding some volunteer work you and your family can enjoy.  Imagine if everyone donated a few hours to make a difference in any way they could, big or small… what incredible work could be done in our communities.  So spread the word!  Share your experiences with your friends and invite them to join in too.
If you are wondering where to start, Seek Volunteer makes it easy by offering a search engine to connect people with organisations that need help.  The online database allows people to find volunteer opportunities by location, cause, interests, time, availability, and more.  Once you see a volunteer opportunity that fits with your passions and schedule, you can express interest by filling out a simple form online and then the relevant organisation will get in touch with more information.
On the flip side, if you have or are involved in an organisation, be sure to list volunteer opportunities on the website.  It's a great way to reach people who want to help.
Volunteering is one of the most fulfilling experiences of my life, and I look forward to sharing the joy with my children in the coming years.  I believe volunteering can teach both children and adults so much: about being selfless, appreciating others, remembering how connected we all are, and understanding that one of the greatest gifts in life is giving to others.
Have you even volunteered or have you considered volunteering? What did you get out of the experience? Would you consider using the Seek Volunteer site?
Thank you to Nuffnang and Seek Volunteer for sponsoring this post.  To read more about sponsorship on my website, visit this page.