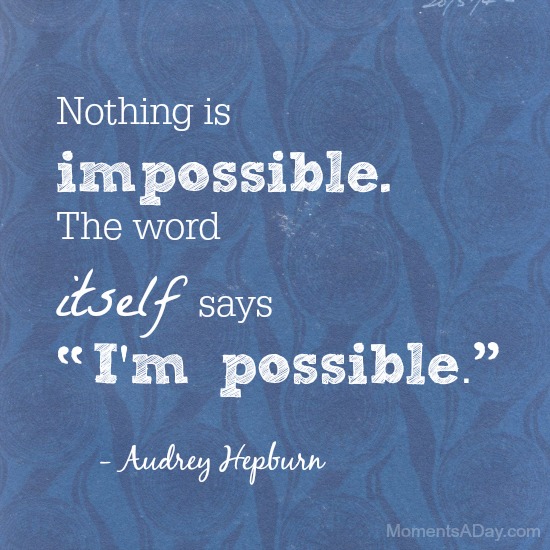 My Reflection Series offers five questions with corresponding articles/videos to inspire intentional and compassionate parenting.  Sign up for posts by email if you would like the series delivered to your inbox.
Are you modelling healthy patterns for managing stress?
I love this set of ideas from Kelly at A Life Less Frantic about managing stress, anxiety and depression.  Imagine if all our children could develop these skills as well.
Read it now –> How I Manage Stress, Anxiety and Depression
(or pin it for later)
Do you look for the best in those around you?
Kate from Picklebums offers an amazingly simple perspective shift in her post about "assigning positive intent."  Upon reflecting on ways I have dealt with the same situation on different days, I can definitely predict some benefits from using this strategy.
Read it now –> Assign Positive Intent
(or pin it for later)
Would you say that you love yourself just the way you are?
I am always moved by the posts over at Hands Free Mama, and recently Rachel put together a three part series about loving yourself "as is."  It was a thoughtful reminder to me to consider my inner voice and reflect on how I am embracing (or not embracing) my imperfections.
Read it now –> To Love Yourself "As Is"
(or pin it for later)
Are you in the habit of thinking *before* you yell at your kids?
Shawn at Abundant Mama shares some helpful questions to consider in the heat of the moment when you are tempted to yell at your kids.  I can really see how these would be conducive to putting a halt on the yelling before it even starts!
Read it now –> Five Questions to Ask Yourself Before You Yell At Your Children
(or pin it for later)
Is your family having trouble figuring out what to do on the weekend?
This is an awesome list of 50 frugal ideas for family fun from Money Saving Mom.  I find when our family can look forward to something we will all enjoy, even knowing we have a full morning of errands to attend to, we are usually in a better mood.  I like to plan one or two "fun" activities per day to help our weekends go more smoothly… so a list of new ideas is much appreciated.
Read it now –> 50 Family Fun Ideas for $10 or Less
(or pin it for later)
To find more inspiring links featured in my Reflection Series, click here.
If this is your first visit to Moments A Day, I invite you to join me on Facebook,Pinterest, Twitter, Instagram and/or Google + where I share more ideas to help families connect, build character, and make a difference in the world.