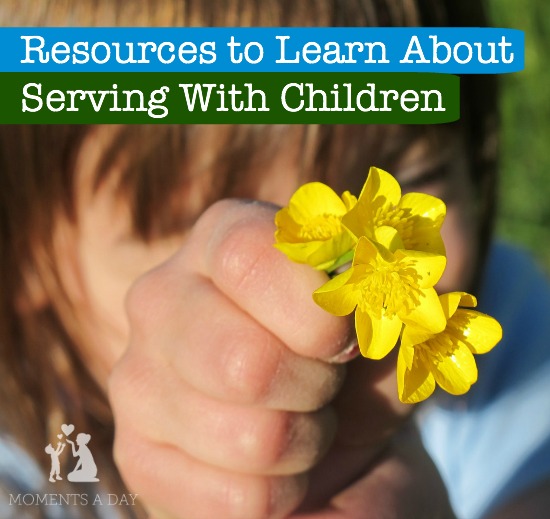 I used to love doing service projects before I had kids.  But since becoming a mother the responsibilities at home and to my family are sometimes so overwhelming that I wonder how in the world I could fit anything else in.
However when I do create the extra time or simply make an effort to serve – even if it is just something simple like contributing items to a fundraiser or making muffins for a neighbor who just had a baby – it has been an incredible experience not only for myself, but for my boys.
Reaching out to others and remembering that we are all part of one big human family provides inspiration as well as perspective on life.  I may have a lot of laundry to do, but at least we have clothes to wear.  I may have a lot of groceries to bring up the stairs, but I am so thankful we have food at all.  Serving always reminds me to be grateful.
Sometimes people need material resources, sometimes they need a helping hand, and sometimes they just need a listening ear, an understanding smile, and a friend.  The issues in the world are huge, for sure, but every act of kindness makes the world a better place.  And the more people who join in caring for others, the better our world will become.  So why should moms with young children (and the young children themselves) be left out of this beautiful and important process… just because they are "too busy"?
Service can be simple and does not have to take a lot of time.  Over the past few months I have come across many inspiring websites and resources that share ideas for serving with children, even young ones.  Here are three of my favorite resources for finding ideas and inspiration for serving with children:
Pennies of Time
Pennies of Time is an inspiring blog written by a mom who does acts of kindness with her two boys every day.  Her website is "a place to exchange ideas on how to use small experiences to teach young children to serve" with the message that "all it takes is a penny of time."
What I love about Sheila's blog is that it shares the stories of her personal experiences serving with her kids… and gives so many creative ideas for making service fun (and possible) for kids.  It proves that serving with children is do-able if we only make it a priority.
Here are some fun posts to start out with: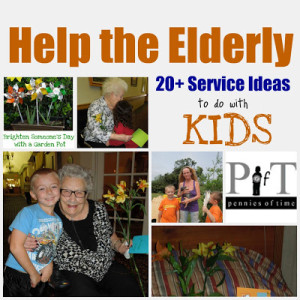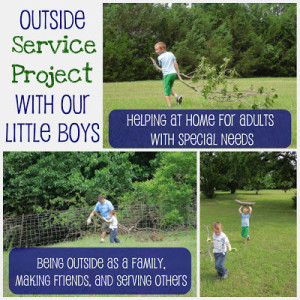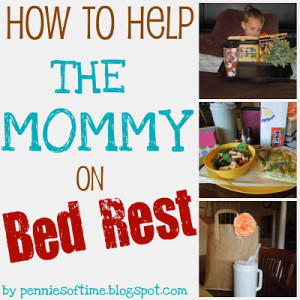 Big Hearted Families
Big Hearted Families is an online collection of "simple, fun and engaging activities for your family to live generously."  Projects range from detailed and planned, to simple and spontaneous to suit any family's preference.  I really like the pages under the "Get Started" section of the website which give practical ideas for how to get started with serving as a family.
The website also has a lovely "Teach Kindness" section with activities and discussion topics to help teach children about serving others.
Teach Me To Serve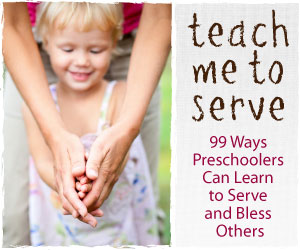 Teach Me To Serve is a 30 page e-book written by Kristen Summers, offering 99 practical ideas for serving with preschoolers.
If you want a simple, printable list that you can refer to (instead of skimming at the computer) then this is a great resource for you.  The e-book offers easy ideas split up into sections including home, neighborhood, community, church (most of which can be applicable to most community groups) and the world.
Though purposefully created with a Christian audience in mind  and calling upon various verses from the Bible, the book can still be a helpful resource for people of all faith backgrounds who simply hope to live a life of love and service to others.
Kristen has generously given Moments A Day readers a special discount of 25% off PDF copies of her book (available at www.teachmetoservebook.com) until WEDNESDAY 28 AUGUST 2013.  Simply enter the discount code moments25 when you are checking out.

(SORRY THIS DISCOUNT CODE IS NOT VALID ANY MORE)
Note: The discount code is not valid for Kindle or Nook copies.
I am very inspired by these resources and will be referring to them often to find hands-on ways to serve others with my children.  I believe my children have an innate desire to connect with others and make a difference in the world however I, as a parent, have to give them the opportunity.  And I need to prioritize it for myself, as well.  A life of service to others is a life of purpose and joy.
Disclaimer: I received a copy of Teach Me To Serve to review for this website; no compensation will be generated from sales.  All thoughts expressed are my honest opinions which I offer to help others find useful resources.  For more details about reviews on my website please click here.