This is a sponsored post.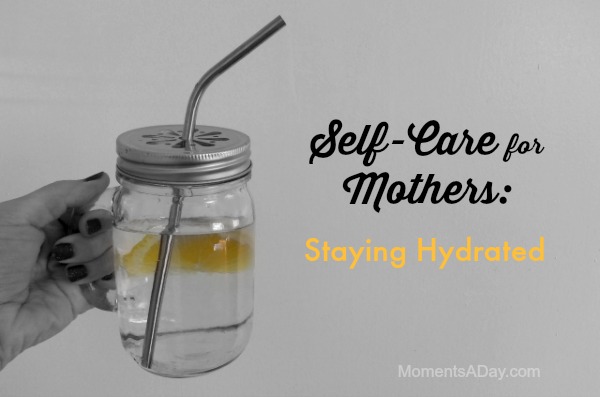 Drinking more water was one of the first items on my "to do" list for health goals this year.  Staying hydrated is so important for our bodies and our minds.  Here are just a few of the benefits of proper hydration:
Our bodies and organs function better
We do not confuse thirst with hunger, and therefore avoid unnecessary snacking
We can prevent headaches and exhaustion that come from being dehydrated
I definitely notice a difference when I have consumed enough water and when I haven't.  When I am drinking an adequate amount of water I think more clearly, my mood is better, and I have more energy.  This not only influences my own day, but affects the time I spend with my family as well.  (All kids want a happier, more energetic mother, right?)
I have been taking four simple steps to meet my goal of staying hydrated, and I am so excited that these have been working to help me drink more water during the day.  Here they are:
Improve the taste of my water
I never knew the difference between tap water and filtered water until I tested the Cleansui range of products.  Our family simply had not made it a priority to filter our water before this year, but after I tasted the difference it was amazing how much more filtered water I was willing to drink.  Even my older son (age 5) can easily taste the difference and has requested I only use filtered water to fill his water bottle each morning.  I honestly never knew that filtering would improve the taste of our water so drastically, but now I will never look back.
Get into a routine
If I do not start early, I tend to miss a few cups of water from my daily intake.  So lately I have been sipping a cup of water when I am getting breakfast ready for myself and the kids – so that by the time I'm finished I have already finished one glass.  Getting a good start on the water habit early in the morning is usually the key for me to drink enough throughout the day.  And creating a habit (i.e. cup of water before breakfast) makes it more realistic.
Follow an easy system to measure progress
It is easy to forget how much water I drink unless I have a system for measuring it.  What I do is fill up a jug with filtered water from the tap, put it in the fridge, and pour from it during the day so I can judge how much water I am drinking.  I generally have two jugs in the fridge – one for the rest of the family, and one for myself.
Occasionally use some fresh fruit for flavour
A quick squeeze of lemon, a wedge of an orange, a few cut strawberries or slices of cucumber can jazz up a glass of water very nicely.  I don't always add something to my water, but once in a while it's fun to have a change.  I hear this is a great way to replace juice if you are a regular juice drinker, as well.
An extra point I like to consider…
One added benefit of drinking water more often during the day is that my kids are watching and learning from what I do.  I know they will pick up most of their lifestyle habits from home, so this is an extra incentive to take care of myself every day.
Question for readers:
Do you find it challenging to stay hydrated?  Do you have any tips for making sure you drink enough water each day?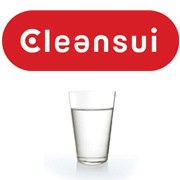 This post is sponsored by Cleansui.  The Cleansui product range includes a product for every need, from under sink systems to portable jugs and on-tap units.  Rather than buying lots of bottles of mineral water, people are increasingly looking to use filtered tap water as their main source of drinking water. Not only does it provide health benefits, it also saves money and is kinder to the environment.
Cleansui has offered Moments A Day readers a 30% discount off any product (excluding cartridges) at their online store.  Simply insert this coupon code at check out: D7VNKHJSOIFH (expires 31 July 2014)
All opinions in this post are my own.  To read more about advertising on my website, visit this page.
---
This post is part of the series Self-Care for Mothers in which I discuss caring for myself amidst the busy reality that is motherhood.  I believe in order to "be our best" as parents we have to take care of ourselves as individuals.  This series is dedicated to sharing insights that I am learning during my own journey and inviting readers to share their tips as well.  Check out the rest of the series by clicking here.
---