Brought to you by Nuffnang and Disney.
Learning to resolve conflicts with peers is an important skill for children to learn.  I have found that role play, puppets, and imaginary scenarios are great for helping young children practice problem solving and learn key phrases that can help them address challenges.
One way to engage children in this type of play is to use characters they are already familiar with.  Both of my sons (ages 3 and 5) enjoy many of the Disney Junior characters, so I was excited to see on the Disney Junior website that there are lots of fun printables and activities we could use.
Jake and the Never Land Pirates particularly appeal to my sons as each show features an adventure where the characters have a problem to solve (usually with an opposing character – like Hook).  I decided to print out the Puppet Show materials available on the website to explore a few challenging issues the boys are working through at the moment.
In this post I will share how we made our puppets and theatre, as well as ideas for incorporating conflict resolution skills into play.
What You Need
Puppet printable from the Jake section of the Disney Junior website (find the "Shadow Puppet Theatre" under the Colour & Create tab)
Construction paper
Colouring utensils
Glue stick
Scissors
Tape
Cereal box
Popsicle sticks
Creating the Stick Puppets
Colour in each character from the printable, cut them out, and tape them to the popsicle sticks.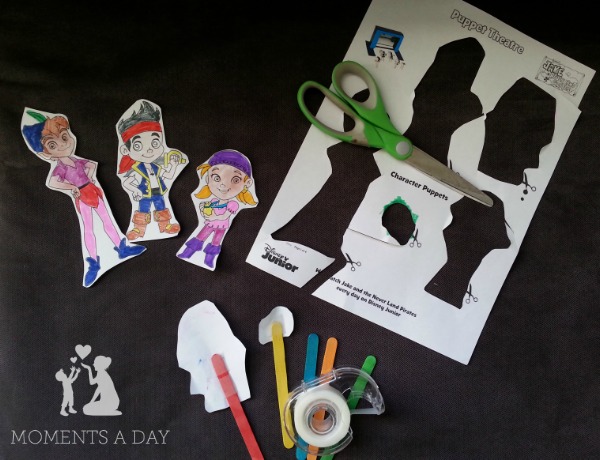 Constructing the Theatre
I used the ideas from the printable to base my theatre design on.  First I taped our cereal box closed.  Then I cut out one long side of the cereal box to make an open base the boys could put their hands through.  Next I cut a large rectangle out of one of the covers of the box for the "stage."
We coloured the backdrop page from the printable and used a glue stick to paste it onto the back of the stage.
I chose one colour of construction paper to cover the sides, and then another colour to create curtains for the stage.  We used tape and a glue stick to attach this paper to the cereal box.
My son suggested we put the theatre on the wall, which I thought was a brilliant idea.  This made the theatre so easy for the boys to use, instead of struggling to put their hands through the base hole while it was sitting on a table.  We attached the theatre to the wall using a few pieces of blue tac.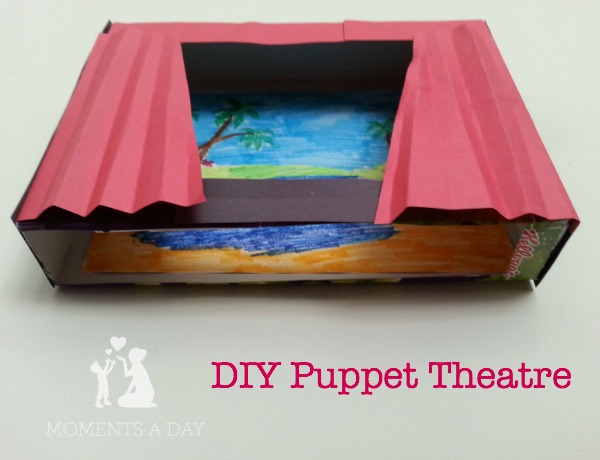 Playing and Learning
Now that we had the theatre and puppets ready, it was time to play!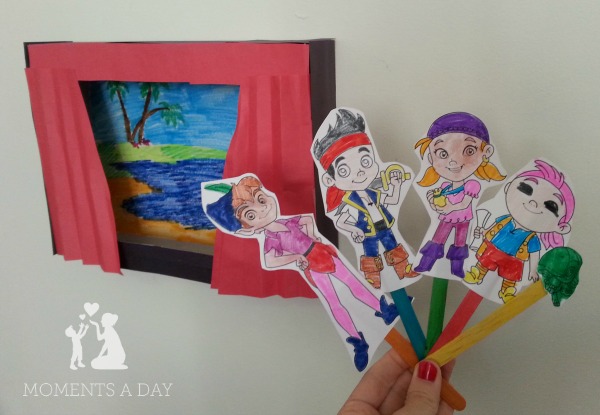 I decided on a few behaviour issues I wanted to address:
Kicking or hitting when you do not get your way
Name calling
Then I identified a few key phrases I wanted to encourage the boys to use to replace negative behaviours:
"Let's try to work this out."
"If you don't like that idea, what can we do instead?"
"Please stop.  I would like some space to myself right now."
With our goals in mind, an adult could easily extend various Never Land story lines to include specific scenarios that might normally elicit undesirable behaviours in our children and invite opportunities for the key phrases to be used instead.
Because the children are familiar with the characters and are in the zone of make-believe, they are willing to go along with the play even if these situations might never actually happen in the show.
Here are some examples of made-up scenarios we used:
Cubby tells Jake he doesn't want to follow his idea (he might even yell at him!)
Skully eats some of Izzy's cake without asking, then lies about it
Jake is tired and wants to spend some time on his own for a while, but his friends keep following him around
By giving a child the opportunity to respond to an upsetting situation as a character they admire (and who generally responds quite responsibly), they are able to experiment with positive behaviours that may not come naturally.  If they are unable to think of a respectful way to respond, another character (narrated by an adult) can simply step in and offer a solution.
Using puppets to model desirable behaviours gives the children an example to work from in real life.  "Becoming" a favourite character allows the kids to practice some new tactics that may help them during everyday situations.
While it is nice for parents to get involved in the play in order to bring up various points for discussion, of course children can also use the puppets and theatre for their own open-ended play – creating their own scenarios, adding more characters, or acting out favourite parts from specific shows.
Here are a few other Disney Junior characters with various free printables available:
Sofia the First is a princess-in-training learning about kindness and caring for others, 'being a princess is not about the tiara you wear but comes from within'
Doc McStuffins is a 6 year old girl who wants to be a doctor just like her mum, and is shown caring for and treating her toys for various fun "problems"
More Ideas
There are many other ways to utilise the materials on the Disney Junior website.  Here are a few ideas:
Create a story book of favourite characters – use the free colouring pages on the website as the pictures and ask your child to narrate stories you can write down for them
Write letters to the Disney characters asking them how they would deal with specific problems (parents can create responses – you may even want to use the mail box for a bit more fun!)
Print out some mazes and other activities to create an activity book for car trips or to bring along while taking care of errands
You may like to browse the Disney Junior website (accessible from a PC or Mac) to spark your own ideas and find other games, videos, or activities your child will enjoy.  Keep in mind that if you aren't already subscribed to the Disney Junior channel, you can still access the shows on iTunes.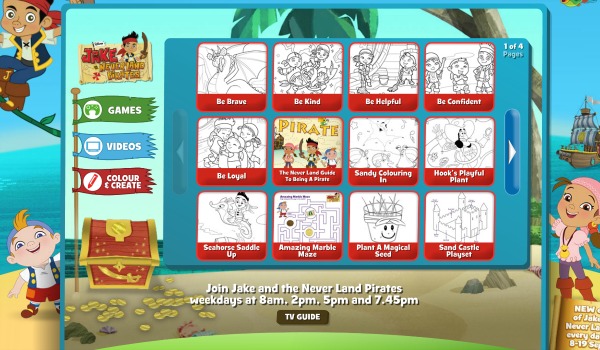 Have you used puppets to help your child explore interpersonal issues before?  How might their favourite characters serve as role models or help them learn some new skills?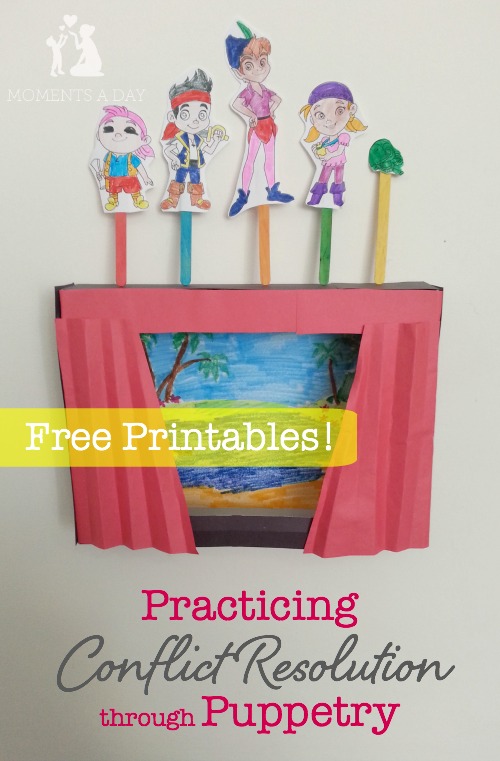 This is a sponsored post.  To read more about reviews on my website, visit this page.