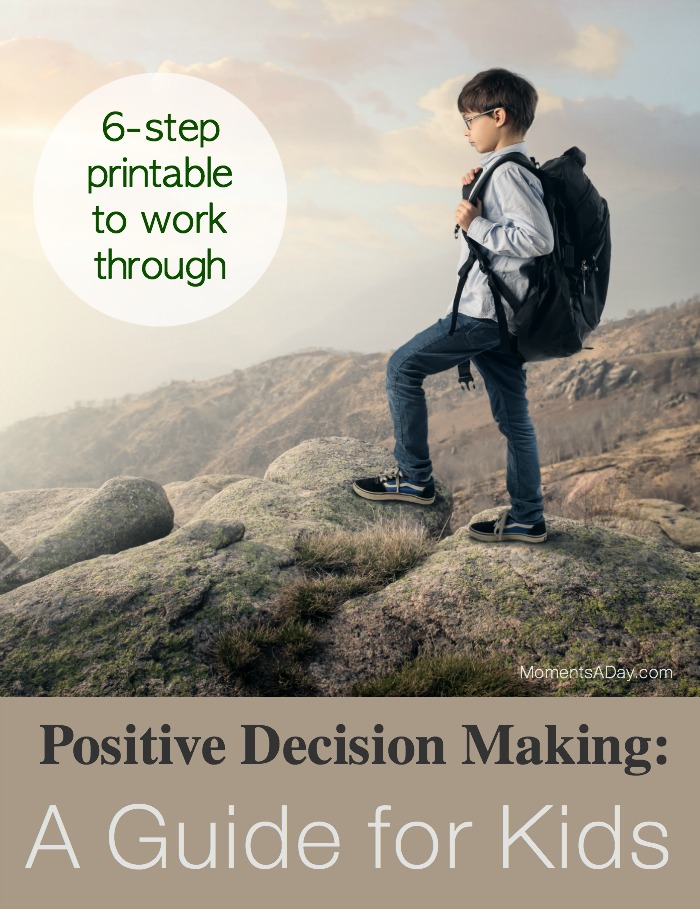 Sometimes decisions make us sweat…
How do you know if you've made the right choice?
Where do you stand when your heart and your head start to tango, leaving you awkwardly in the middle?
Do you know how to rocket your decision-making skills into committed and inspired choices?
A Decision Rocket is a visual aid to help children and teens make decisions.
Positive Decision Making Printable
This printable tool guides kids through six stages so they can be thoughtful and confident about their decisions.
Visit this page to download: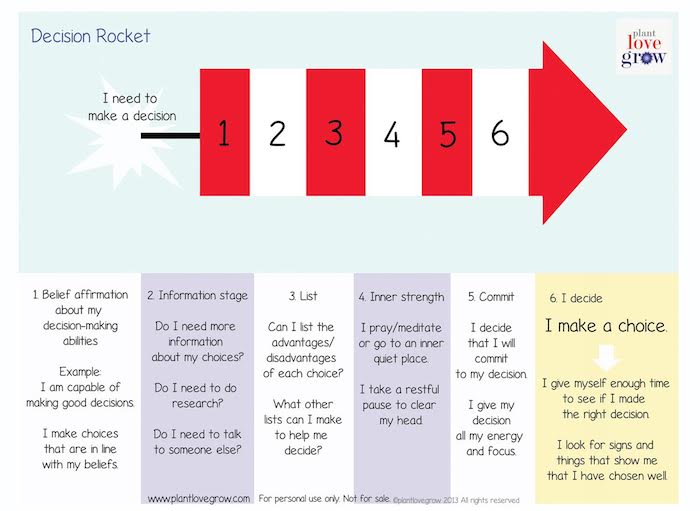 Find more free printable tools at Plant Love Grow by clicking here.
You may also enjoy…
5 Activities to Help Kids Develop Emotional Sensitivity