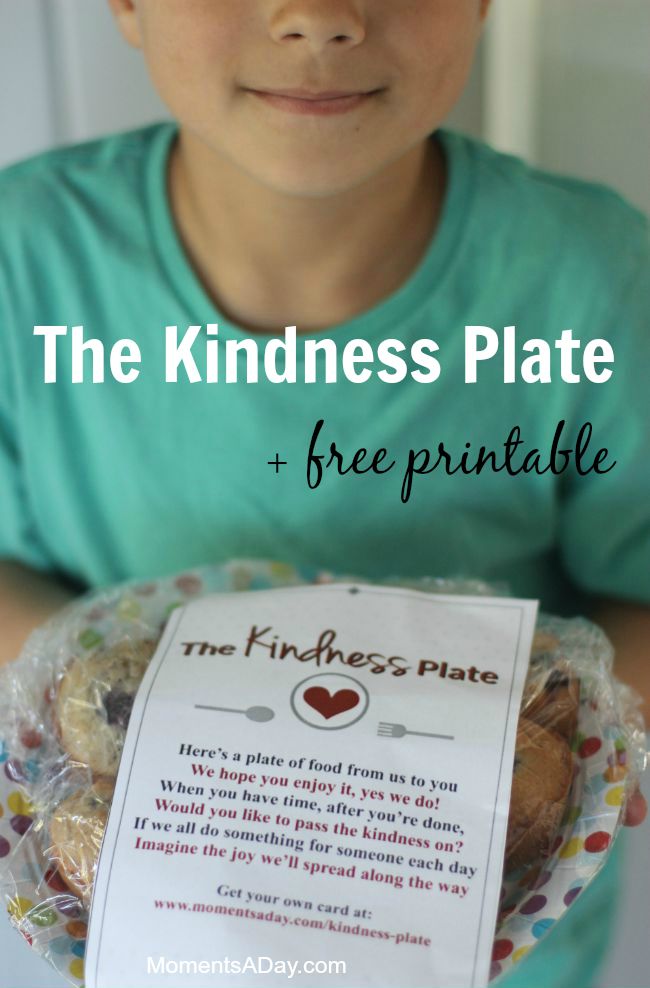 When I found out I was selected to take part in the #FordThinking challenge as part of Kidspot Voices 2015, I wanted to make the experience meaningful for our family as well as those around us.  After all, we were going to get to drive around an awesome new Ford Kuga MKII for six weeks with our travels covered by several fuel vouchers – so it was a great opportunity for us to pay it forward.
After lots of ideas being tossed around by the kids and grown ups in the family, we finally decided on three "kindness outings" which I will share over the coming weeks.
First up:
The Kindness Plate
I've seen the "Giving Plate" idea going around on Facebook for quite a while and always wanted to try it.  Basically the concept is that you give a plate of food to someone, and they use the plate to pass something on to another person, and so on and so forth.
Most people actually write on a plate to explain the idea to the recipient (there are several different poems or verses people use – see examples in Pinterest), but I decided to create a printable card so that anyone could use any plate and still play along.  I'll share that later.
I also decided to call our plate the "Kindness Plate" as we talk a lot about doing acts of kindness in our home.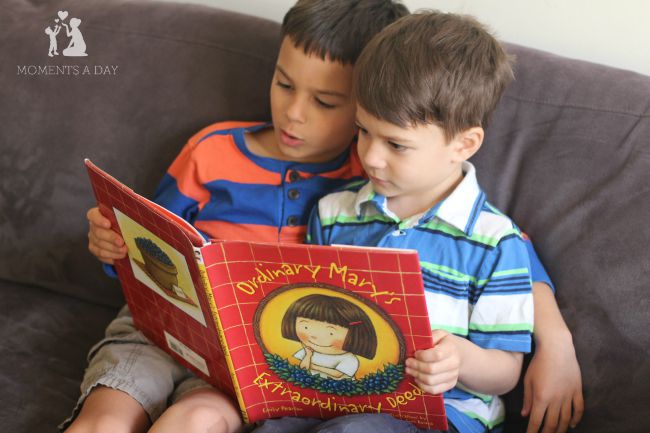 We started out by reading one of my favourite storybooks as inspiration – Ordinary Mary's Extraordinary Deed
 by Emily Pearson.  In the story, a young girl was kind to one person, who was then kind to five more people, until the kindness was passed around the entire world and finally came back to her.  The book shows how even small and simple acts of kindness can make a big difference, which I think many of us often forget.  The story all started out with blueberries which were turned into Blueberry Muffins…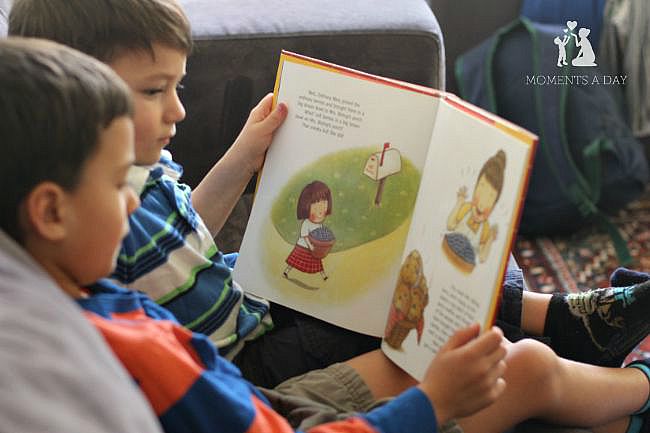 …so when I explained the concept of the Kindness Plate to the kids, there was no question about what we would make!  I have modified my favourite Blueberry Muffin recipe to suit various intolerances over the years and I'll describe it below.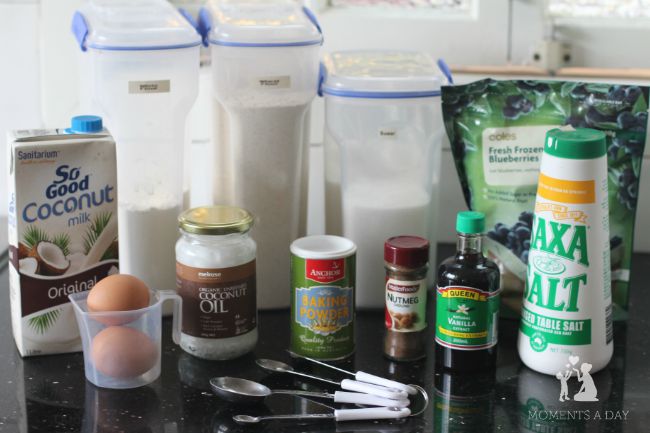 Dairy-Free Blueberry Muffin Recipe
First mix together:
1 cup white all purpose flour
1 cup wholewheat flour
1 tablespoon baking powder
1/2 teaspoon salt
1/4 teaspoon nutmeg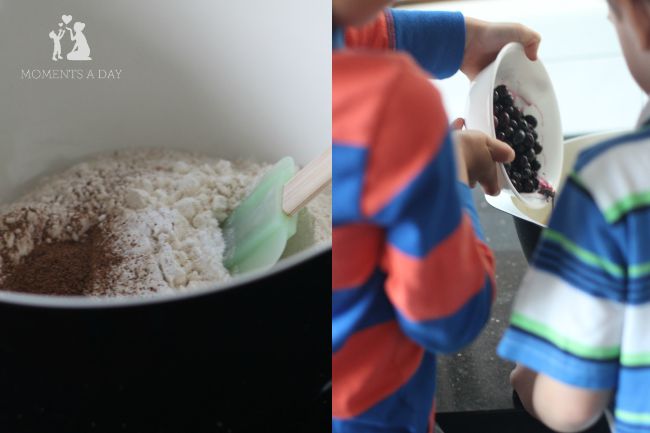 Then add:
2 eggs
1 cup coconut milk
1/2 cup sugar
1/2 cup (melted) coconut oil
1 teaspoon vanilla
Lastly mix in 1 1/2 cups of blueberries (defrost in the microwave for about a minute if you are using frozen), gently folding them into the batter.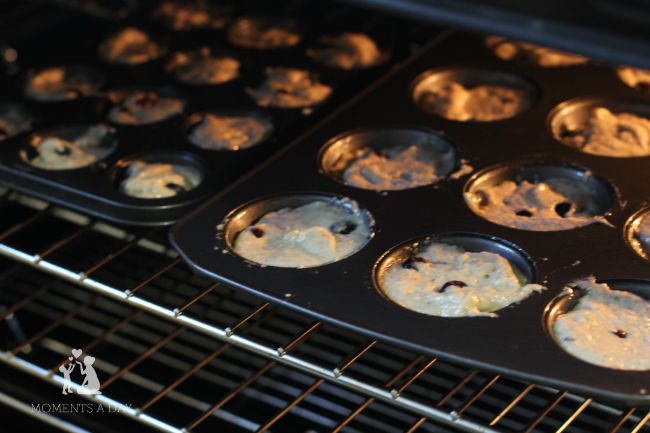 Oil your muffin tin (I spray with coconut oil) then pour the batter in.  This recipe makes us 12 regular sized muffins and 12 mini muffins but it all depends on your tin size, of course.
Bake for about 15 minutes on 200 C (390 F) until a toothpick comes out dry.  Let them sit for a few minutes before taking out of the muffin tin.  Cool completely before storing in an airtight container, if you can resist eating them straight away.  I had to fill up a container and set it aside so we could save them for the next day's delivery – these muffins usually go very quickly in our house!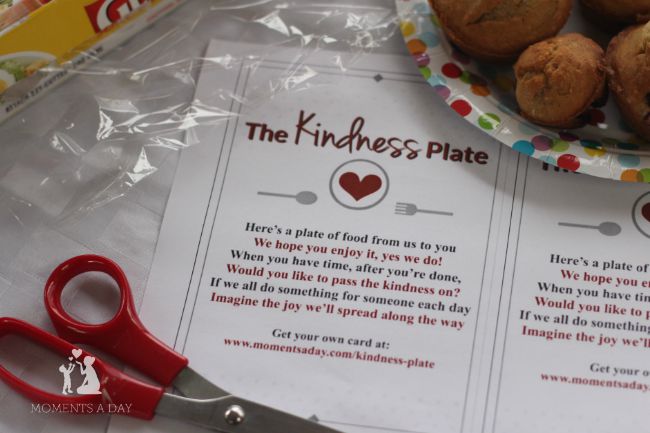 The next afternoon we packaged up a plate of yummy muffins with the Kindness Plate poem I wrote:
The Kindness Plate
Here's a plate of food from us to you
We hope you enjoy it, yes we do!
When you have time, after you're done,
Would you like to pass the kindness on?
If we all do something for someone each day
Imagine the joy we'll spread along the way
In the printable I also included the web address for this article so anyone receiving the plate could find out how to print the poem again, too.

Note: This file is a PDF and there are two copies of the poem per page.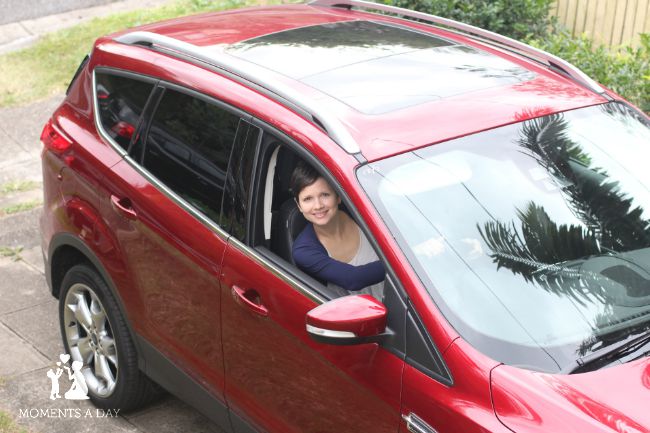 Then we headed out to the Ford Kuga to do muffin delivery.  I've got to tell you – reversing out of our driveway has never been so easy before.  I have already gotten very fond of the rear camera which automatically switches on when you put the gear into reverse…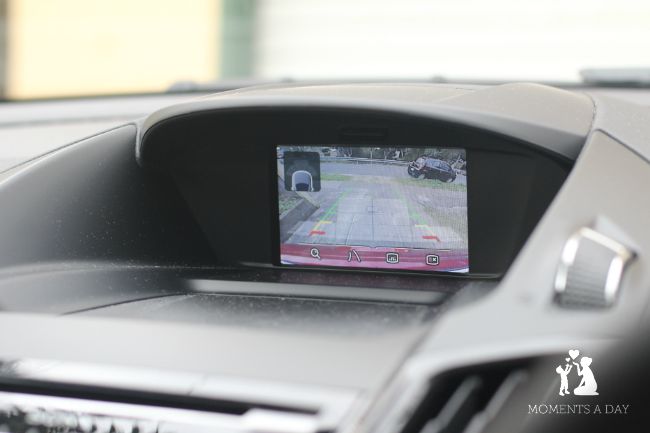 …especially since it beeps faster when you get too close to something!  I've always been nervous backing out of our driveway as we live on a road where lots of cars park on the street plus there is a metal median right down the centre making it a tight squeeze.  I'll really miss this safety feature when we give the Ford Kuga back.
It's also been great to use the rear camera in tight parking lots and shopping centre parking decks.  I feel so much more confident reversing a car using the camera and will definitely be looking for this feature in future cars.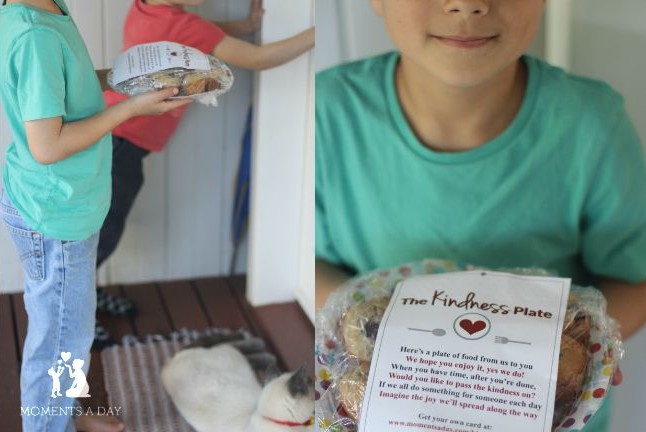 After a cruisy drive with the sunroof open (the kids absolutely LOVE that), we arrived at our destination.
We had decided to give our batch of muffins to one of my son's friends whose father is out of town for a few months.  There were lots of other people we thought of who would appreciate a plate though so we'll have to do more visits soon.
It was a fun few days of baking and delivering, and we really hope you might like to print out the Kindness Plate poem to use yourself.  If you are already cooking or baking, it's easy enough to set aside a portion to pass on… and it really is a lovely and simple way to show people that you care and are thinking about them.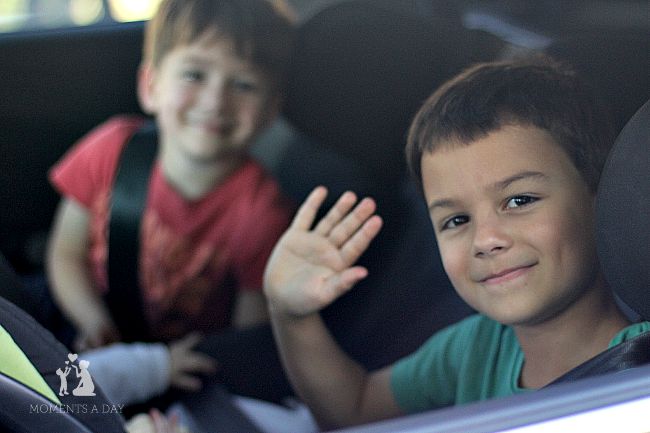 Bye for now!  See you in two weeks when we share our next "kindness outing" inspired by #FordThinking…
Would you like to give a Kindness Plate to someone?  Who would you choose and why?
Check out our other #FordThinking "kindness outings" here:
I'm participating in the #FordThinking challenge as part of the Kidspot Voices 2015 competition, for which Ford has provided me with a Ford Kuga Titanium for six weeks as well as some fuel vouchers.  All opinions expressed in this post are my own. You can follow along with the other bloggers participating in the challenge by searching the hashtag #FordThinking.  To read about sponsored content on my blog click here.