As a gift to my lovely newsletter subscribers, this year I'm giving away free inspirational 6×4 prints each month.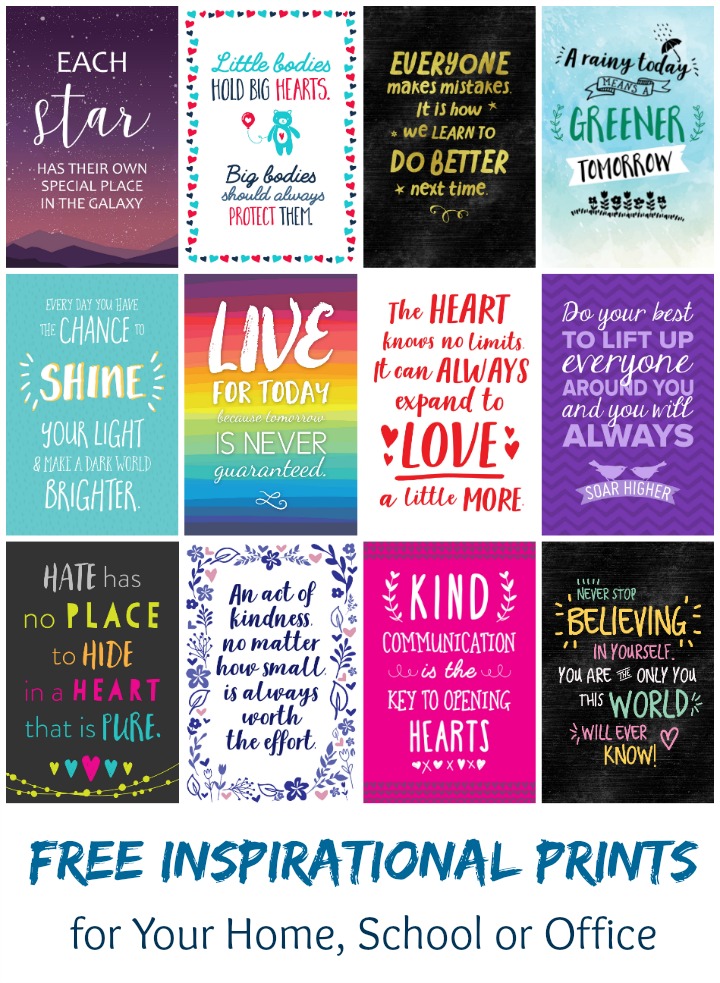 I sent these original quotes of mine to the talented Kertu of Little Star Prints who turned them all into beautiful designs – don't you love how cheerful and unique they all are?!
Perfect to print and stick in a frame, on the fridge or on a mirror for positive reinforcement… or to use as a postcard to give a friend who needs some cheering up.
I've written before about how I love having inspirational messages around, and I hope these prints will inspire you and your families this coming year.
They will be offered as high quality JPEGs (they are the size of a standard photograph) as well as PDFs in case you want to print them in a larger size on paper.
Sign up for my newsletter to receive one print to download each month in 2017.
With my love and best wishes to your family,
Chelsea
You may also like…