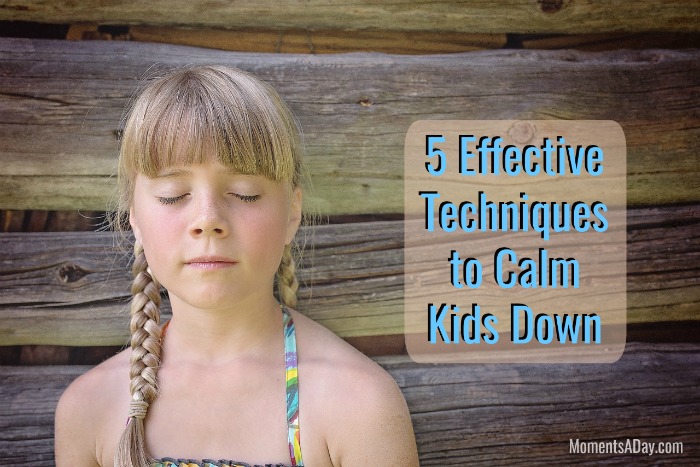 Learning calm down techniques is a useful tool no matter your age. Check out these five videos to learn different ways to calm the mind:
The Mind Jar Exercise by FableFy
This video shares an analogy for children to understand how thoughts can take over your mind, and reminds them to breathe "till the glitter settles" so you can think more clearly.
Take 5 Breathing by Christie: Childhood101
This is a very simple exercise to help children take slow deep breaths.
Progressive Muscle Relaxation by TherapYi
This is a longer relaxation technique that helps children imagine different scenarios and tense/relax muscles all throughout their body.
"Bring it Down" Visualization by GoNoodle
This is a simple visualisation activity which will be enjoyable for visual children. It can be adapted to your child's interests.
Rubbing Hands technique by Cassie Stephens
This exercise is being shared for teachers to use in order to calm down groups of children, but could also be used with an individual child.
Which technique did you like the most? Which might your children enjoy the most?
You may also enjoy…
Empathy Game: A Tool to Teach Kids to Be Considerate {Free Printable}