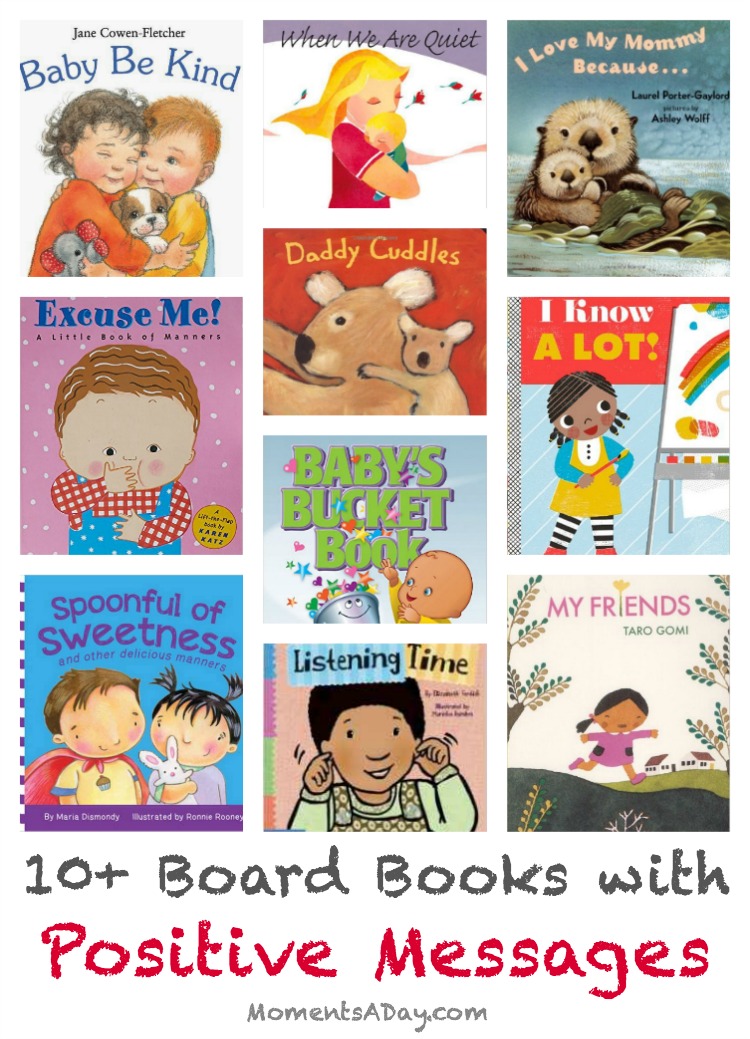 Oh how much I have loved reading to my babies.  Isn't it just delightful when they start learning to turn the pages and can identify some of the pictures on the pages?
Here are some of my favourite board books for babies and toddlers, all featuring positive, uplifting messages that both children and parents will enjoy reading time and again.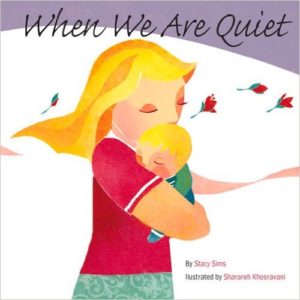 When We Are Quiet
 by Stacy Sims is a lovely book about being mindful of our surroundings, encouraging listening and sensing what is around us.  It is a gorgeous new take on a goodnight book that can help you calm down and relax together.
Spoonful of Sweetness: and other delicious manners
by Maria Dismondy contains simple examples of babies showing positive qualities like kindness and friendliness.  A great introduction to manners and good behaviour.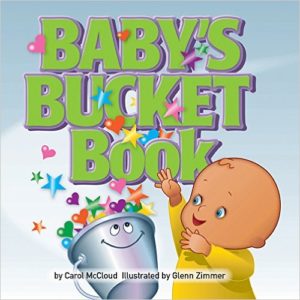 Baby's Bucket Book
by Carol McCloud is a rhyming book that shares ways to fill a baby's "bucket" with good thoughts and feelings (there are many more books in the bucket series for older kids, check out my recommendations and activity suggestions here).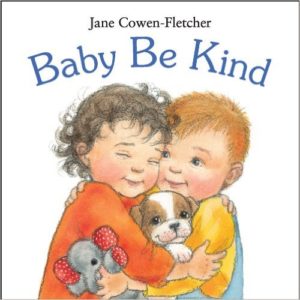 Baby Be Kind
by Jane Cowen-Fletcher shows typical examples of toddlers displaying kindness, featuring the same adorable boy and girl characters on each spread. This book contains excellent illustrations including toys, outdoor equipment, and a dog which I have found my own children really enjoyed looking at.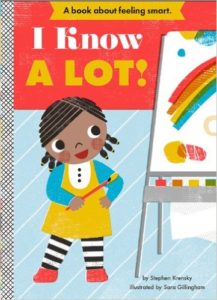 I Know a Lot! (Empowerment Series)
 by Stephen Krensk shares seemingly small things that toddlers begin to understand (such as the concept of wet and dry) and encourages self-confidence, independence, and curiosity.  Thinking for yourself is a wonderful quality to instill in children!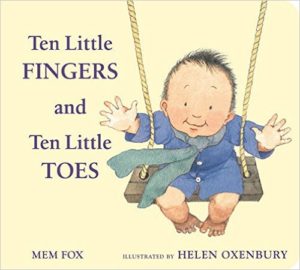 Ten Little Fingers and Ten Little Toes
 by Mem Fox shows how babies around the world are all the same – even if they come from very different places – and then shares how every baby is uniquely special to their mother.  I love the diversity shared in this book.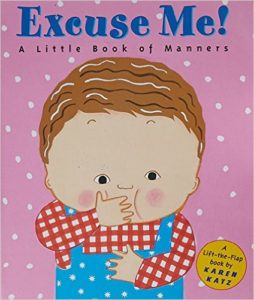 Excuse Me: A Little Book of Manners (Lift-the-Flap Book)
 by Karen Katz is a fun way to introduce the "magic words" to kids.  Each page contains an example of a daily situation and the way the child should respond (for example: please, thank you, excuse me) can be found under the flap.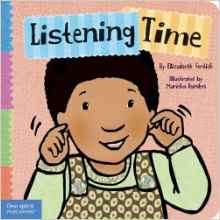 Listening Time (Toddler Tools)
by Elizabeth Verdick is one book in a wonderful series that gently reinforces desirable behaviour in young children.  This particular book focuses on listening, giving concrete examples of what listening is, how your body should look when you listen, etc.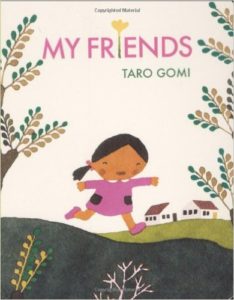 My Friends
by Taro Gomi is a quirky book that encourages respect and inquisitiveness about animals (who are "friends").  I really like how the girl enjoys watching each animal and copies the movement… it is a lot more engaging than most books that simply list animals.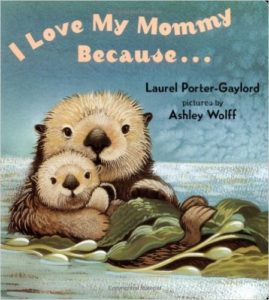 I Love My Mommy Because…
by Laurel Porter Gaylord shows the loving relationship between mother and baby using animal examples, has a lovely rhythm and realistic illustrations.  Another must-have for families who want to encourage their children to respect wildlife.  (There is a father version, too.)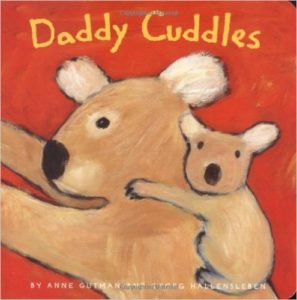 Daddy Cuddles
by Anne Gutman is a simpler book which features daddy animals cuddling their babies.  This one is a smaller size and the simple text and pictures make it perfect for the youngest of readers.  (There is a mother version as well.)
What other board books do you love for babies and toddlers?
You may also enjoy…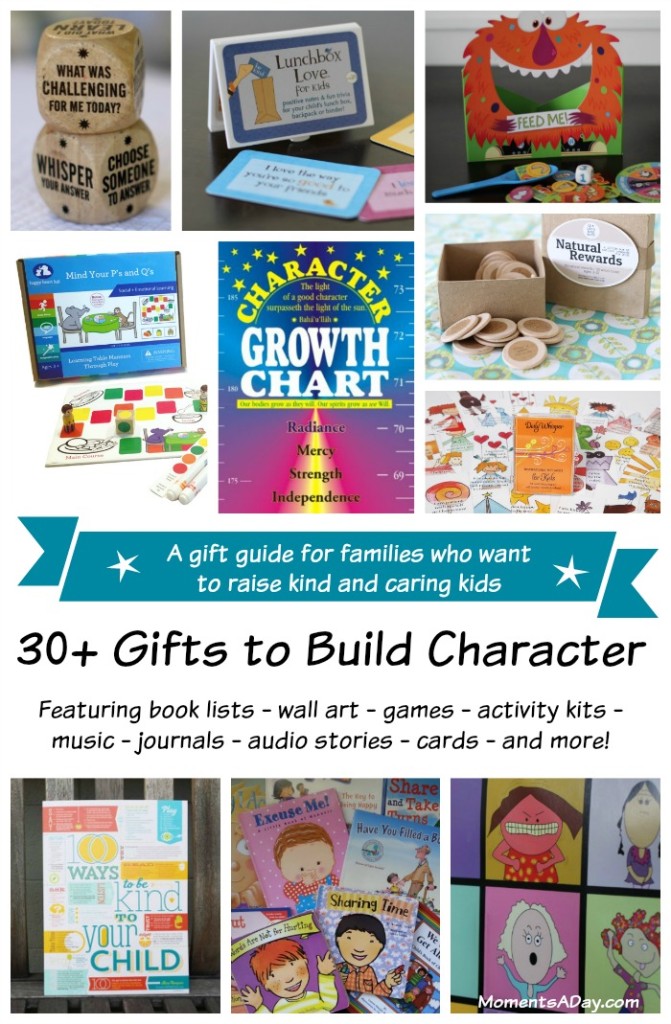 This post contains affiliate links.  All opinions are my own.  To read more about advertisement on my website, visit this page.