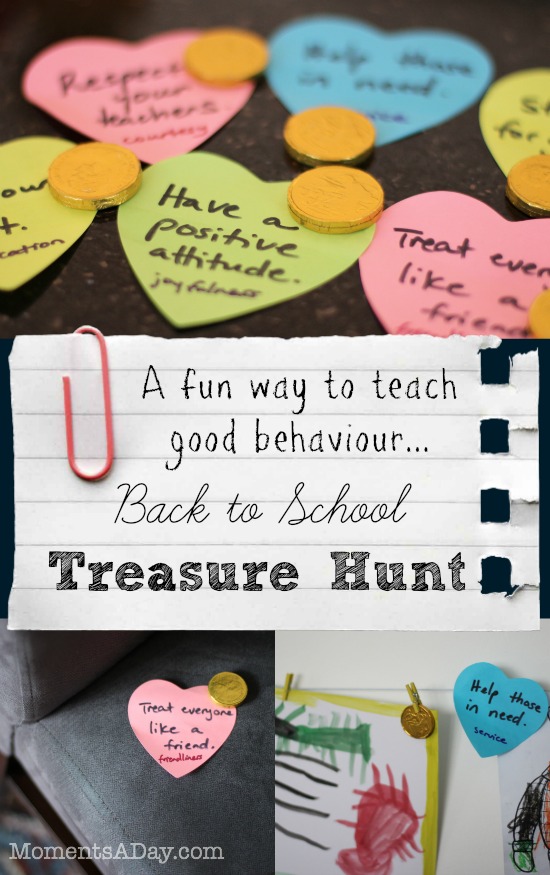 And just like that – the school holidays are over and it's back to school!
As the first day of school drew nearer I began to get an urge.
I wanted to talk with my boys about how important it is to reach out to a child who is sitting alone in the corner…
…about how hard their teachers work, and why saying "please" and "thank you" makes a big difference…
…about how they should feel confident answering questions or standing up for themselves if someone is doing something they feel uncomfortable about…
but I also know that lecturing a three and six year old just doesn't achieve the desired results.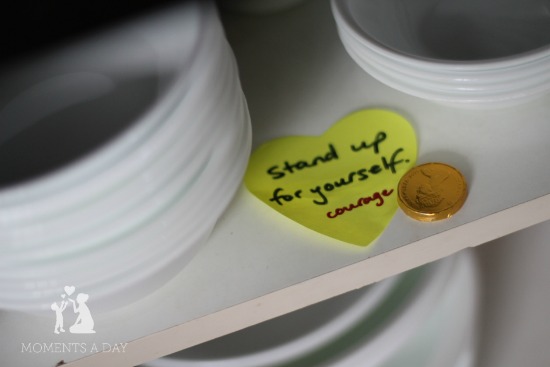 So I decided to create a simple treasure hunt for the morning school began.  A treasure hunt with important "back to school" messages.
Before they got to search for their treasure, I briefly explained how going to school was so exciting because it prepares us for life.  We learn skills that will allow us to do wonderful things in the world – jobs and tasks that can help make the world a better place.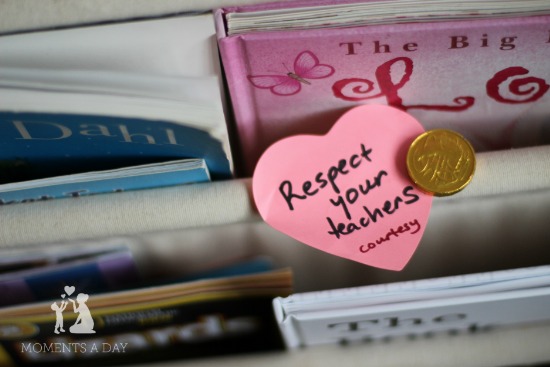 But that, even better, at school we are able to create friendships and practice our virtues.  We learn to get along and work with others.
I told them that – to me and to our family – the most important thing is that we are kind and caring to everyone around us.  No matter what we are doing, we can always choose to act with love instead of fear or hate.
Then they were off…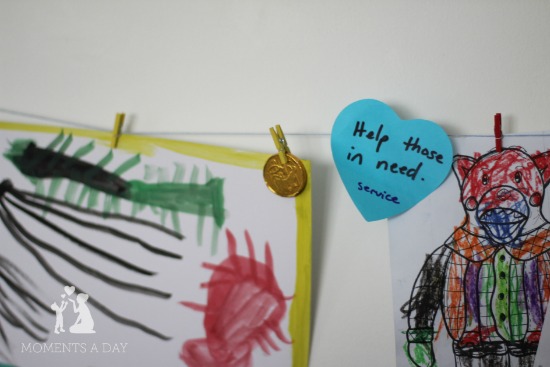 Each of my sons got to find three treasures (luckily they found their third at the same time – and we avoided any collisions!).  We read each message aloud as it was found, and then came together afterwards on the couch to share examples of what they could mean.
The boys then devoured one chocolate coin and put the other two in a safe place to eat as an after-school treat.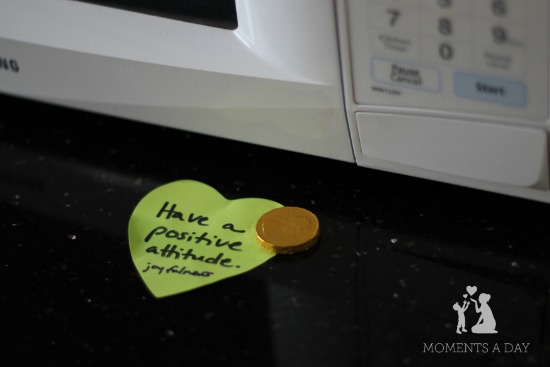 We stuck the sticky-note hearts to our lounge room wall, so that we can discuss them a bit each morning this week.  I'm looking forward to hearing some of the practical examples they will share.  Already they have had some interesting insights!
It is amazing how young minds can understand deep concepts.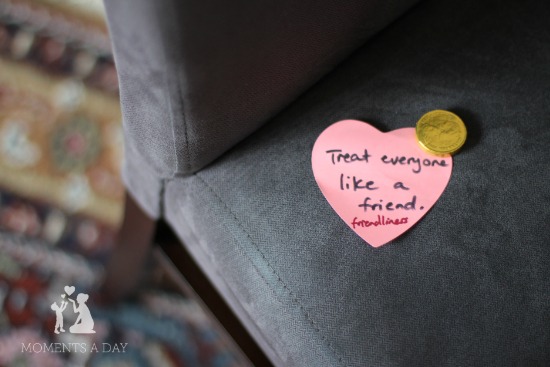 I think I will save the back to school treasure hunt idea as a new family tradition.  I'm sure it will evolve over time… maybe into questions or discussion prompts… as the kids get older.
And eventually they may be able to eat more than one chocolate coin. 😉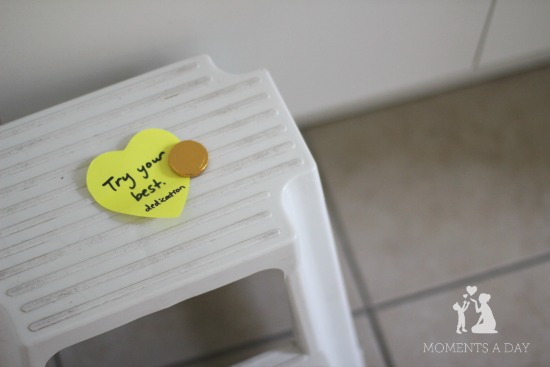 Do you have any "back to school" traditions?  What messages would you include in a back to school treasure hunt?
For more ideas about incorporating character education into everyday family life, check out my ebooks with activities, printables, routine examples, and more.