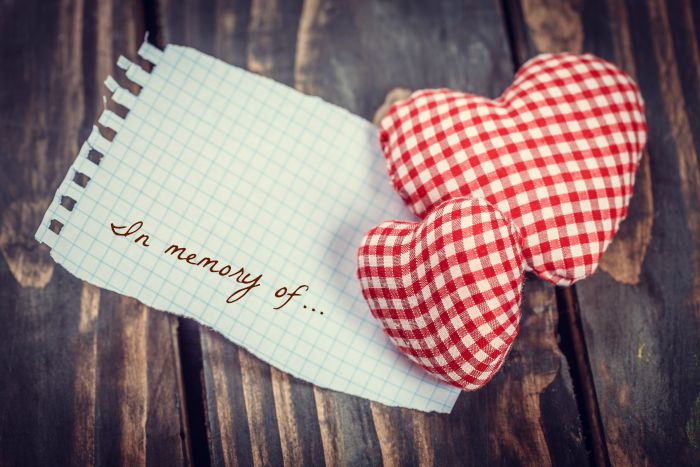 I am a big believer in turning challenges in life into opportunities to grow.  Every person will face frustration, disappointment, sadness, and heartache… and every person can also choose what to do in each situation.  Will we succumb to our grief or use our experiences to learn and help others?
Last year we lost our third baby in a miscarriage.  Without sharing all the details, I'll just say that I have been on an emotional roller coaster the past year, and that I have felt a great range of feelings that have been very hard to deal with at times.
A few weeks ago it hit me that it had been nearly one year since we lost our baby.  The whole morning I was on the brink of tears, feeling very down, until suddenly a thought came to me.  Surely it was not uplifting the memory of my child to be so stuck in grief.  Maybe I should try to find a positive way to address my feelings, to do something with them instead of let them control me.
What if I decided to offer an act of kindness in memory of my baby, to focus on how I could honor him/her, instead of using all my emotional energy to relive my sadness over and over?
I had done things like this before – offered service in memory of our lost child – but I was usually in a "good" state of mind during those times.  This was the first time I was feeling really, really down… and decided to do an act of kindness to intentionally turn things around and uplift my spirits.
Please note:  I believe that giving yourself time to mourn, in whatever way you choose, is very important.  It had been more than 11 months since I lost my baby, however, and I felt I needed to go a step beyond this.  I am not belittling the experience of anyone else or saying that one should not have time to grieve. This story simply shares my feelings at a certain point in my journey.
So I told the boys that we were going to make three plates of goodies for people who had supported our family during the past year, and we bundled into the car to head to the grocery store.  Ideally I would have baked some treats myself, but I knew that would just be too much for me to handle right then.  So we chose some packages of cookies and sweets, and then three plates we could give away.
When we got home, we opened all the packages and the boys did some sampling as we divided them onto the plates.  My heart was racing when I thought about what I would say when we were dropping these plates off.  Would I tell the people why I was leaving them treats?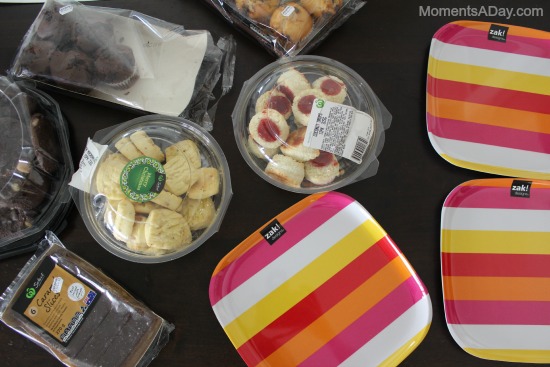 When we wrote three "thank you" cards – I simply stated that I was very grateful for their kindness and support during the past year, and that it had made a big difference to my family and I.  I decided not to say anything about the miscarriage… I didn't want anyone to focus on my loss, but instead just wanted them to feel appreciated.
I felt it was enough for me to know why I was doing this.
We called and sent texts to two of the friends, to see if they were around – ones who had helped me with childcare and cleaning which I could never show enough appreciation for.  We knocked on the door and chatted for a few minutes.
The third plate went to the couple who owns the Fish and Chips shop on our street corner.  They are so sweet and have several times given the boys lollipops while they are waiting for our food to cook.  Since we do not have any close relatives in Australia, having these two elderly people care about my boys and treat them so sweetly has been a very special experience to me.  I don't think they know how much I enjoy seeing them on our weekly/fortnightly trip to their shop… or the gratitude I feel just knowing they are there when I would like some help to prepare dinner.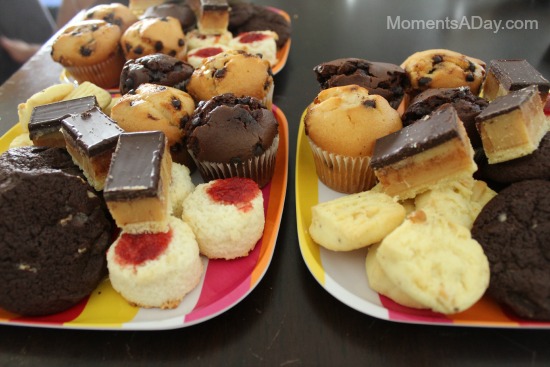 It took more energy to do this act of kindness than it would have to watch movies all day and feel sorry for myself – but I am so glad I chose to put in the effort.  When the day was over, I was very grateful that I had decided to do something to honor my child, instead of let the sadness of missing him/her overcome my day.
Although they may never know it, each bite of sweetness my friends took and any warm fuzzy feelings they got from receiving the gift – brought relief to my aching heart.
Today marks one year since we knew for sure that we lost our baby — I will never ever forget that call.  I am so grateful for the love and support I have received from friends both in person and online.  I feel more at peace with our situation though I realize that the feelings of loss will probably never go away.
I hope I will remember this experience in the future, if I am feeling sad, so that I will take ownership of my feelings and decide to use them to grow and to share love, instead of allow them keep me in a place of sorrow.
***************************
I dedicate the sharing of my story and the writing of this article to Atlas Gavin Ellerbee, the son of one of my best friends Taylor and her husband Dylan.
After his passing, they shared: "Atlas taught us in his brief life that it is hope and love, not fear and sadness, that should drive us.  His family will forever miss him but are choosing, as they did during his short life, to celebrate what he gave. The family asks that you remember Atlas by living life with love, strength, endurance and hope. In lieu of flowers, please send donations to the Conner Wayne Combs Foundation for pPROM."
Taylor and Dylan have been amazing examples to me of moving forward through acts of kindness.
If you are looking for a way to honor someone, I invite you to give to the Connor Wayne Combs Foundation for pPROM in memory of Atlas and the person you have lost.  Every little bit counts – and each act of kindness goes so much farther than we could ever imagine.
Thank you for reading my story and feel free to share your own in the comments below.