Acts of Kindness by Real Families is a series of short interviews featuring stories about service to others.  Whether big or small, planned out or spontaneous, hearing about any act of kindness can inspire us to give more to those around us.  It's fun to find new ways to show kindness in our communities, and I hope you will be inspired to get your kids involved in serving others through these creative ideas.
This week I am honoured to have Bekka from Just for Daisy sharing her family's tradition of making meals for friends.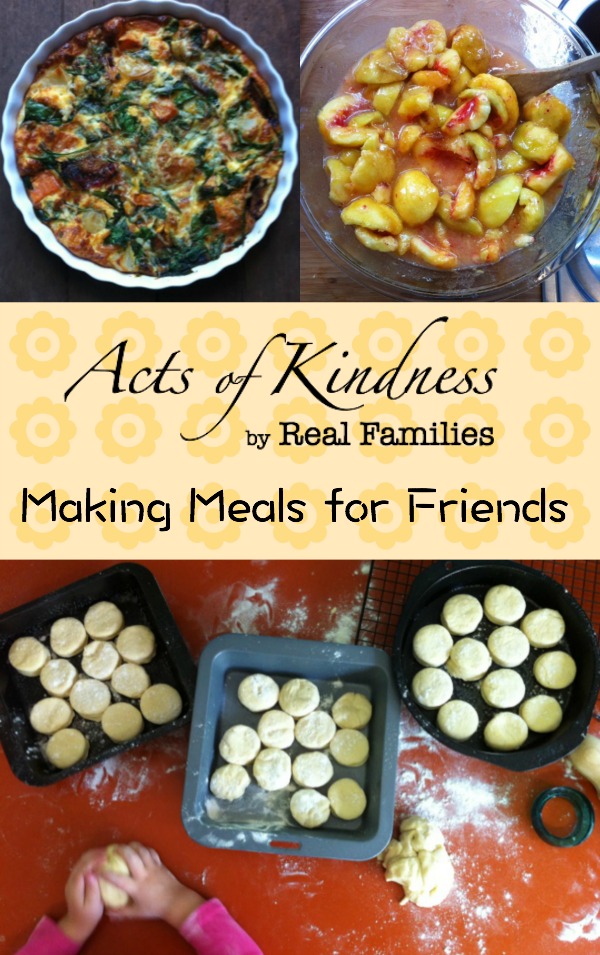 What happened: One of the ways that we love to express kindness to those around us is to cook meals or sweet treats and give them to our neighbours, family and friends. This might be at special times like when they have a baby, an operation, loss of a loved one or often just because we can! We love making this simple Roast Vegetable Frittata or yummy Banana Bread. And scones are always a favourite when we're giving away some of our homemade jams.
How the experience affected your family: I think making food/meals for others is a really powerful way of showing my girls (ages 4 and 2) that it is such an amazing blessing to others when we give generously. We are giving our time as well as giving something tangible in the form of food. It's also great because the girls now have their own favourites to cook for our neighbours.  They know how they reacted when they received these things in the past so look forward to delivering them again!
Message to others: I'd encourage anyone to get involved in this simple act of kindness. Baking is something that we love to do together anyway and a perk of giving it away is that all that buttery and sugary goodness is shared around a little! It's also a wonderful, cost effective and easy way to involve your children in giving to others.
Thank you Bekka for sharing your story!
To find more ideas about serving with kids, click here.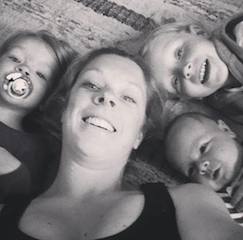 Bekka Joy blogs at Just For Daisy about her life and the loves of her life. Stay in touch with Bek on Facebook, Pinterest and Instagram.  Here are some other articles by Bek that you may enjoy: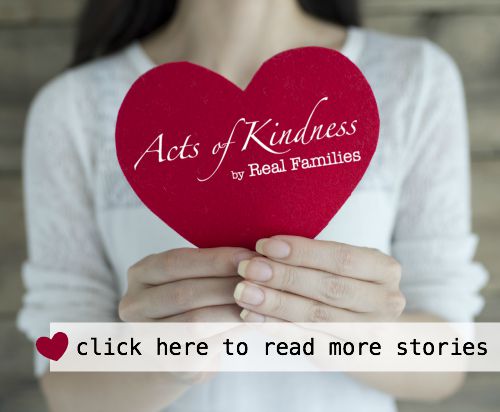 If you are interested in contributing to the Acts of Service by Real Families series here at Moments A Day, please send an email describing your story to chelsea@momentsaday.com and I will be in touch soon. ~Chelsea