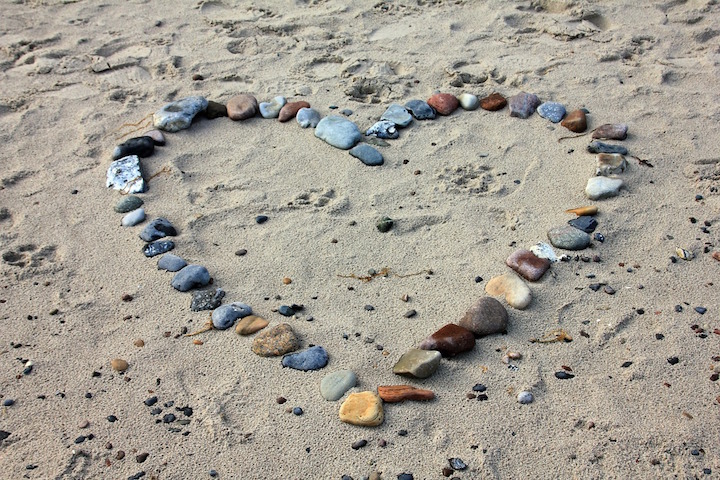 Last week I spent an afternoon on the beach with my family, away from the laundry and the groceries and any type of screen whatsoever.  We got very little "done" that day but I realised afterwards how invigorated I felt, ready to take on my next tasks and not nearly as stressed or anxious as I might usually feel come bedtime… had I not gotten out and taken a break from chugging away at the daily grind.
A few years ago I would have seen this type of activity as "wasted" time because I was getting nothing "important" checked off the list.  But these days I recognise the value of empty space in my mind and schedule to relax, spend time outdoors in the fresh air, run around and be silly with my kids, and truly reconnect with the people I love.
When it comes to New Year resolutions, self care is often at the top of my list.  As a person who loves to get things done, I can sometimes lose track of my own wellbeing amidst the busy-ness of caring for young children and the many "to do" lists I like to create for myself.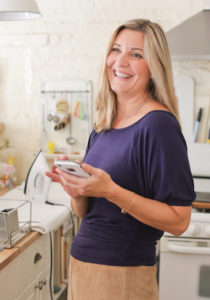 Luckily over the past few years I have learned a lot about myself and what it means to truly care for my mind, body and heart.  One of the ways I have delved into this very personal work is through the Replenish 365 program by Lisa Grace Byrne, MPH, founder of WellGroundedLife.com and a trusted authority on women's vitality and wellbeing.  I have been through many of Lisa's online courses throughout the years and receive a lot of inspiration from her work.  I love how she combines scientific research with a holistic life approach plus lessons from her own experiences as a mother.
I'm excited to have Lisa here on the blog today to share some wisdom and advice about self care for mothers.  I hope you find as much insight from her words as I have.
Why is self care so important?
Truth is, I believe we all know why it's so important. Because we can't give from an empty well. Because we need times and rest and renewal ~ because we're human too. Because the cycle of stress, overwhelm, depletion leads us to showing up for those we love with our worst- our impatience, our exhaustion, our irritability. And the guilt from that just fuels the stress/overwhelm cycle all over again.
I used to see self care as another "thing" to add to my list. But I've come to see it so differently now. Self care for me is a way. It's a way of going through my day where my own well-being and the well-being of my kids and family matter in how I go about doing my life.
What's a good first step to practicing self care regularly in your life?
I think a great first step is putting the focus on slowing and softening. When life is stressful and overwhelming it almost always has become either very fast and excessively busy OR it's become tight and wound up. Many times it's become both.
So the first step of true self care is to begin to learn ways and tools that help us soften and slow. Sometimes that is simply focusing on getting more water into our bodies and brains. Sometimes that is taking an honest look at our schedule and considering, even for one week, what could I take off the plate to open up some breathing space. Sometimes it is learning limbic calming tools so that when you are in the middle of a trying time with a toddler you have immediate ways to shift your biochemistry into calm to help you through the moment.
There really isn't a formula for perfect self care (though we have a billion dollar industry built on trying to sell us exactly that!)
Since I believe that self care is a way not a thing, my perspective is to enter a learning journey with yourself about yourself. Learn about how you were designed – your body, your brain, your hormones, your biochemistry. Learn about how you tick. And then learn what things best support, nourish and nurture you to work at your best.
From here you begin to grow a tool kit, a vast array of options that you can lean into as you respond to what you really need at different times of your life (or even different times of your day.)
This is really the only way self care becomes deeply ingrained in your life- because if it's another "thing to do" than it's always at the mercy of another fire in your life. And it falls off by the wayside over and over again.
If you could do something over during those early mothering years, what would it be?
It's funny because I'm not sure I'd "do" anything differently, because as imperfect as those years were, I was just doing my best with what I had to work with.
What I would have loved to change, though, is the supports and knowledge I had around me. I wish I had a stronger community of other moms earlier on where I could really be honest about what I was going through and feel heard and seen without judgement.
I wish I had a stronger circle of holistic practitioners I went to regularly to help keep my body and mind more well-cared for.
And I wish I had more grace for myself in the journey as it was all unfolding. I wish I could have held onto a bigger perspective of where I was in the whole parenting journey and accept it for what it was.
Maybe that is exactly why I've created Replenish 365. It isn't everything a mom needs on her way (a village consists of many aspects), but it is one of the things. An outlet for personal growth, a place for deepening her own well-being, a community of loving supportive women who are on the walk with her, and a constant message of grace for exactly where she is and what she needs.
How do you see self care?  Do you need more support in making it part of your life in 2017?
Replenish 365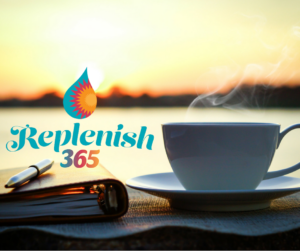 is a year-long program that starts every January.  It offers support for mothers to nourish, restore and elevate their whole-person health.  This means you'll learn how to get out of your own way, get to know yourself more deeplyand learn how to restore an energized body, uplifted mood, clear mind and grounded spirit.  If you are interested in learning more, click here.
This post contains affiliate links.  All opinions are my own.  To read more about advertising on this website, visit this page.