It's been over a year and a half since I've even logged in to post on this website!  It took me a good 20 minutes to find my way around again LOL.  This online space was a huge part of my life from mid 2013 to about 2019, and I learned so much about not only the technical aspects of running a website and online business but made so many valuable connections that contributed to my personal and parenting journey along the way.  If any of you are returning to read this post after following my journey all those years ago, welcome back and I look forward to reconnecting.  To those who are new to this space, you are very welcome as well and I look forward to getting to know you via your comments here or on social media.
Around the time of the pandemic starting, due to the ages of my kids I was getting much busier with homeschool life so I decided to let go of posting regular updates both here and on Facebook etc.  Like many people during that strange phase in human history, I also faced various personal challenges that made me question my direction in life and how I was spending my time.  I honestly thought I'd never get back into posting here as I felt my main interest (and best use of my time) was teaching parenting classes.  I did enjoy teaching Positive Discipline online very much, especially when people were in lockdown and looking for parenting support.  Due to being pregnant with baby #4, though, I feel time-specific commitments will be harder to maintain in the near future.  I also miss writing and creating online content.  So, to make a long story short, I'm back in this space and looking forward to forging a new sort of creative journey here. I'm not sure yet how it might look and what type of resources I want to create, but I'm opening up to possibilities and planning to go with the flow… however that looks!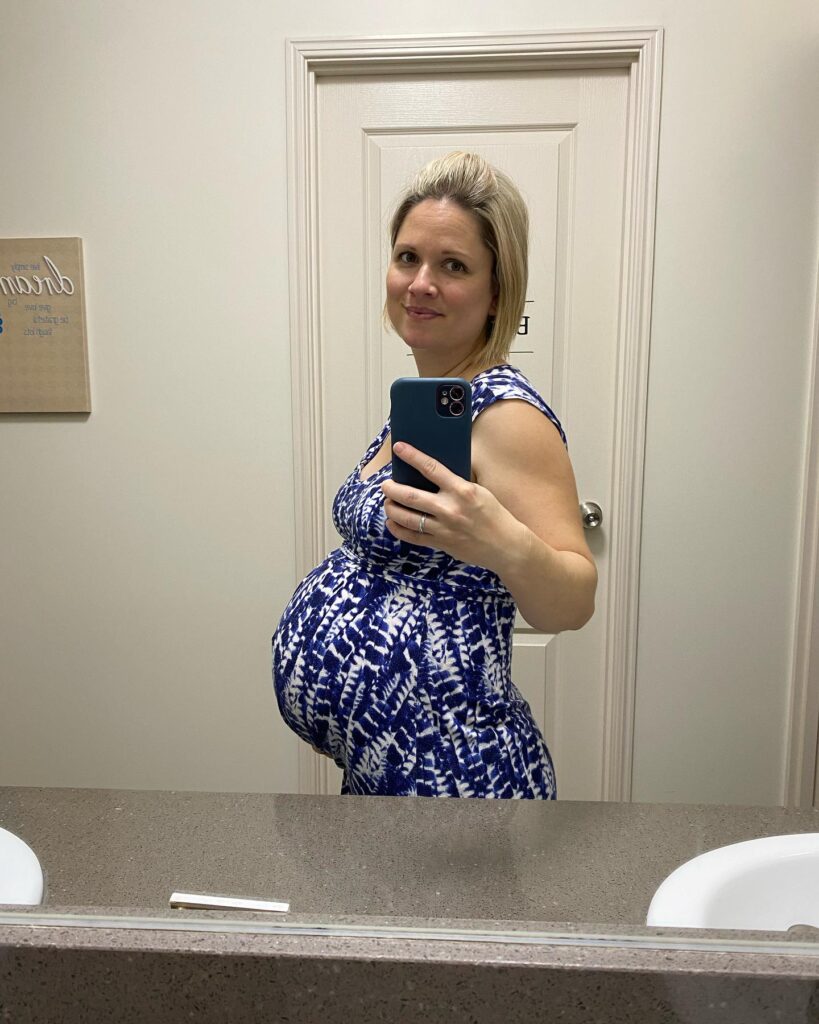 So what's been happening the last few years?
As mentioned above, probably the biggest news from the past few years is that we are expecting a fourth child!  I'm currently 32 weeks pregnant and, thankfully, the end of pregnancy related woes is finally within sight.  Having another child was a decision we had struggled to make many times over the last 6 years (our youngest is currently 8) but it was never the "right" time.  I'm very grateful that we finally decided to take the plunge and see if we could expand our family.  We can't wait to welcome our little girl – God willing – within the next two months.
Another huge life change was that all three of our older kids are now attending school!  We went on a 6 month trip around the world for the first half of 2022, and when we got home it was quite challenging to settle back into homeschool life.  I felt the kids were needing more academically and socially than I could give them with our homeschooling lifestyle, and they were feeling ready for a new kind of challenge also.  So we did some research on the schools in the area, and chose two lovely communities to join (two kids are at one school and one is at another). Of course there are good days and not-so-good days, but such is life no matter what your schooling decisions are. For the most part, they are feeling content at their respective schools and are growing through new sorts of challenges that we didn't experience in our homeschool environment.
I am enjoying periods of up to 6 hours during the day without kids… for five days a week… the first time I've not had kids at home full time in over 14 years!  It is amazing how that time gets so easily filled with household jobs and preparing for a new baby, but irrespective of all the details it is certainly a new reality for all of us.
One more change I want to mention is that a few years ago I started taking antidepressants.  That may seem a bit TMI but there is so much stigma around medication and I was so cautious to start it (even though I really could have benefited from it for over a decade before I started, and had considered it numerous times before I decided to finally try it) so I feel, in case it might help encourage someone else to reach out for support, I wanted to share this here.  I feel so much more stable and less anxious on the medication and am so grateful to those who have supported me to actively work on maintaining my mental health.
So my life looks a LOT different to how it was when I started this blog… and even when I stopped posting on it a few years back. My kids are now 14, 12 and 8 (in school!) and soon enough I'll be in the newborn, toddler, and "little kid" stage once again.  I have lots of unfinished projects from when my other kids were babies and toddlers, and that is probably where I'll start.
I look forward to sharing again soon!
With much love,
Chelsea