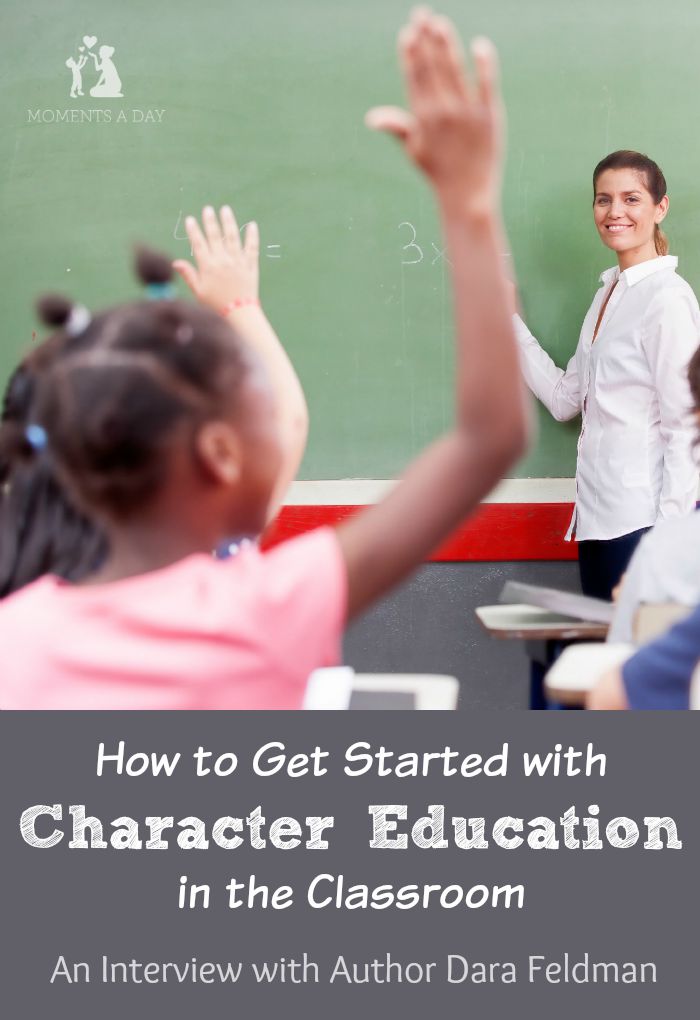 "Virtues education comes from the heart. Teachers too, must choose to learn about and develop their own virtues. We walk beside our students, listen to them, discern teachable moments in the classroom and share how we practice the virtues in our lives with truthfulness and humility."

– Dara Feldman, The Heart of Education p. 131
Parents are the first role models for their children but, as kids get older and begin to attend school, one cannot deny the valuable role teachers play in the lives of their students.  Teachers have great power to contribute to a child's academic as well as personal wellbeing.
I spent my first years of motherhood focusing on character building at home with my young children.  As they are growing up, I am interested in finding out how virtues can be extended into the classroom and/or homeschool environment.  Therefore, over the past few months, I have been reading a lot about more formal styles of character education, how you can integrate values into academic pursuits, and infusing virtues into the teacher-student relationship.
One of the books I have enjoyed is The Heart of Education by Dara Feldman.  The lessons within are as applicable to parenting as they are to teaching.  Here is just one of the book's many glowing reviews: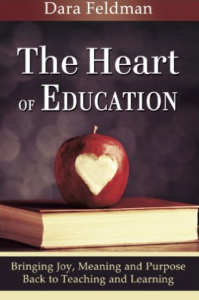 "The Heart of Education takes a sincere and insightful look at the ways we ought to be cultivating thoughtful and compassionate students in our classrooms and homes.  Dara's c
andid reflection on her own journey is a compelling example of how one person's commitment to a promise can have such extensive and positive ripple effects across our country.  I read it in a night and implemented many of the strategies for building virtues the next day. Her natural narrative around character, coupled with practical strategies for implementation, makes it a go-to manual of how we build positive habits within our young people.  A must-read for those pioneering Character Education in their schools." – Mitch Bartkiewicz, Principal, Kipp Memphis Academy Middle School
I am grateful to have had the opportunity to interview author Dara Feldman to find out more about her work.
Tell us a bit about yourself.
I am a passionate mom, educator, speaker, coach & consultant whose life purpose is to empower others to know their inherent value and help them reach their highest potential. I am humbled to say that I was honored as Disney's 2005 Outstanding Elementary Teacher of the Year, National Association for Self Esteem's 2009 Teacher of the Year and Maryland's 2015 Mother of the Year. A National Board Certified Teacher in Early Childhood, I have spent 30 years in public education as a classroom teacher, instructional technology specialist and character development coach.
Currently, my passion is focused in the area of character development and restorative practices and I have the honor of working with students, parents, educators, businesses and communities around the globe. I am blessed with a happy marriage and two grown compassionate and service minded children. I welcome the opportunity to work with you!
Can you tell us a bit of the backstory about why you wrote The Heart of Education?
I wrote The Heart of Education for a few reasons. First, I wanted to share the power of the 5 Strategies of The Virtues Project with other parents and educators because these strategies totally transformed my life at home and in the classroom!
Second, as a workshop facilitator and keynote speaker, I can't lock you in a room long enough to share all of the amazing research, resources, tools, tips and inspiring stories I have picked up over the past 30 years, so my book is packed with some of the most meaningful information and experiences I have learned along the way.
Finally, I wanted to help veteran teachers lose the amnesia created by this culture of high stakes testing and accountability and help them to remember why they first went into teaching. I also wanted to help up-and-coming educators maintain their idealism and commitment to this valuable profession by learning simple and powerful strategies for creating peaceful, joyful and high performing learning communities.
What do you want parents and teachers to get out of your book?
My hope is that parents and teachers will be inspired to use the virtues to see themselves and others through a more loving and compassionate lens and to apply the 5 strategies to:
– balance academic rigor & accountability with supporting needs of the Whole Child
– use language to build trust & increase hope, engagement & wellbeing
– recognize teachable moments to develop resiliency, grit & authentic self-esteem
– develop virtues based boundaries & utilize restorative justice to create safer schools & end the school-to-prison pipeline
– listen with compassionate curiosity to empower others to find clarity & create their own solutions
– increase joy, meaning and purpose through the arts, service learning & by creating a culture of mutual respect & appreciation.
Why do you think it's so important for parents and teachers to consider these topics?
With the rapid changes in technology, we have no idea what skills, strategies and tools our children will need to be successful in school and in life over the next 5, 10, 50 years. One thing we can be sure of however is they will always need to call on their virtues, the universal positive qualities of character that will help them live a life of dignity, integrity, joy, meaning and purpose.
Thank you to Dara for sharing your story and insights with us, and for your contribution to character education around the world.
You can learn more about Dara's work on her website, and follow her on Twitter.  Find The Heart of Education on Amazon
 in both paperback and Kindle versions (affiliate link).
Does your child's teacher incorporate virtues into the classroom environment?  What experiences have you had with character education in schools?  
I received a copy of this book to review.  All opinions are my own.  To read more about reviews on my website, visit this page.