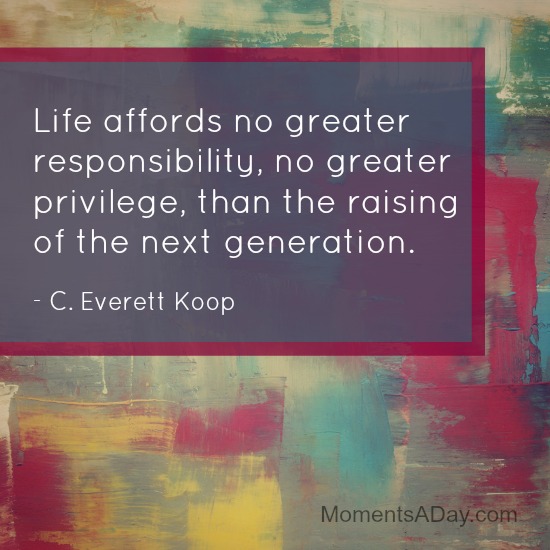 My Reflection Series offers five questions with corresponding articles/videos to inspire intentional and compassionate parenting.  Sign up for posts by email if you would like the series delivered to your inbox.
How do you handle marital disagreements in front of your kids?
I really appreciated these practical ideas from Aha Parenting for dealing with the daily disappointments and misunderstandings that come up between moms and dads – in a way that allows children to witness how to handle problems appropriately.
Read it now –> 10 Keys To Healthy Partnership Conflict Resolution When you Live With Kids
(or pin it for later)
When did you realize your parents were people?
This 12 minute video was a lovely reaffirmation of the journey of parenting… learning from your own childhood and trying to grow through daily experience.
Watch it now –> That's What She Said
(or pin it for later)
Do you allow your kids to learn through failure?

I could really relate to this article on Playful Learning about trying to let our children grow through their own learning experiences… it's not always easy (and doesn't necessarily come naturally) but the effort is worth it.
Read it now –> The Gift of Failure: The Importance of Letting Children Make Mistakes
(or pin it for later)
Is fear affecting your parenting?
This article by Beryl Ayn Young made me consider how fear can sometimes show up as negativity… and reminded me to accept life's challenges as opportunities to grow.
Read it now –> Putting Fear Into Focus
(or pin it for later)
Are you passing on your own insecurities to your children?
I enjoyed this video made by Dove as it helped me consider the effects of what I say about my physical appearance on my children.
Watch it now –> Selfie
(or pin it for later)
To find more inspiring articles and videos included in the Reflection Series, click here.
If this is your first visit to Moments A Day, I invite you to join me on Facebook, Pinterest, Twitter, Instagram and/or Google + where I share more ideas to help families connect, build character, and make a difference in the world.