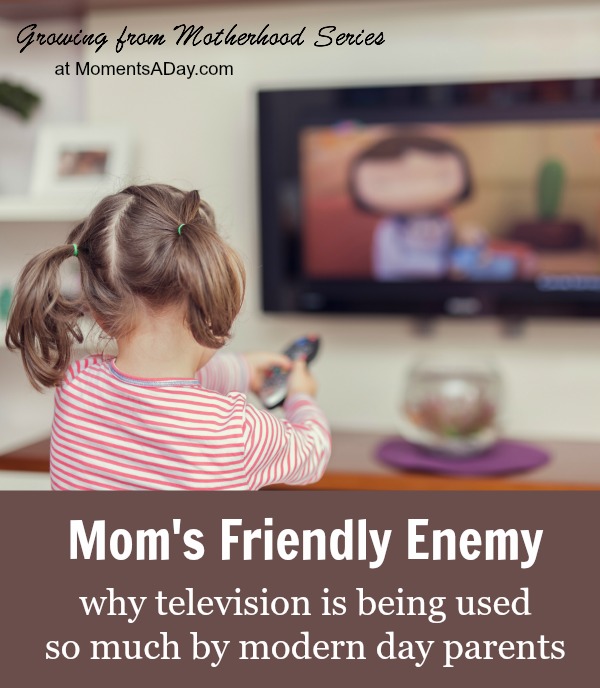 This is a guest post by Juliet Martinez.
This morning my son made two colorful fingerpaintings. My daughter got up late and did her chores; then my kids and I rode bikes to the park. When we came home we had lunch and started a handmade craft project for Father's Day. Then I read for a bit and the kids played quietly (more or less) in their room. Later we made a huge mess in the process of mixing up cookie dough with the express intention of eating it raw.
That's a pretty Pinterest-worthy day, isn't it?
Except that I haven't been sleeping well so I was tired and cranky this morning. I had an unexpected allergic reaction to mango so I wasn't able to drink the mango smoothie I had made for my breakfast. Then came the fingerpainting with all its attendant requests for more colors and the paint all over the table, chair, sink, boy. Then my daughter got up and immediately reprimanded me because we have "no food" in the house, since apparently the organic strawberry smoothie I made and put in the fridge for her didn't count as food. She complained repeatedly about being hungry until I yelled at her to just eat the damn smoothie, at which point she admitted that she didn't like it and wanted toast. You know, that food she can prepare herself at any time by removing bread from the fridge and dropping it into the toaster?
Then I finally ate *my* new, improved, non-mangoey breakfast. Then there was more yelling. Which I don't think is the worst thing in the world, except that it's telling me something. I'm frazzled. I need a break.
It's the first week of summer vacation. And I'm being a good mommy and limiting their time in front of the TV.
Let me specify what I mean by TV. What we watch is Netflix, which is to broadcast TV as cocaine is to coca leaf tea. On broadcast TV you hope your show is on, and when it's over, it's over. Tough luck. But on Netflix it never ends. At any time of the day or night you can turn on Jake and the Neverland Pirates, Electric Company or Battlestar Galactica and keep watching ep after ep after ep until, well, forever.
Sometimes I think maybe we should get rid of Netflix. But then I'd lose all *my* favorite shows (BSG, Doctor Who, Bones, Sherlock, Merlin, to name a few), which my husband and I watch after the kids are in bed.
During the day I really don't feel the need to watch a lot of TV. Maybe if I'm eating lunch alone I'll put something on, but otherwise I like to do things. Preferably alone. But that's not my life. I'm a home-maker. A full-time mother. A SAHM. My job is to be with my kids way more than I would normally want to be in the company of anyone at all.
And there's my TV problem. When the TV is on I get a break from constantly being with my kids, constantly being the object of their need, the go-to-gal for all problems they need solved, the kisser of scraped knees, the bringer of food. Granted, the break is only 23 or 48 minutes long, but it's a break I deeply appreciate and desperately need.
And I need this more than once a day, see? Because I continue to parent whenever one of my kids wakes up in the middle of the night. I am wakened around 5:30 every morning from whatever kind of crappy sleep I've had that night by a very boisterous three-year-old boy who exclaims with radiant joy, "It's morning time!" before running to the bathroom, whereupon his second utterance of the day drags me out of bed: "Mommy, come and wipe my bottom!"
And it just barrels on from there. After my daughter wakes up there are arguments, surreptitious pinches, disagreements over toys neither of them has noticed for months until two seconds ago when one picked it up and started WW III. Those things happen between the sweet, peaceful sibling moments I eagerly photograph or transcribe on FB.
I just get a bit frazzled after so much togetherness. And I need a break. A long break. The kind of break that happens when I conveniently forget that my kids are mainlining Power Rangers on Netflix while I bask in the glimpse of sanity that peeks through the clouds when I am able to, say, go to the bathroom or even make a phone call without having anyone come up and tell me the entire plot of Percy Jackson and the Lightning Thief without leaving **anything** out.
So why not just go with it? The break from the constant demands of parents makes me happy, and as we all know, "If Mama ain't happy, ain't nobody happy."
Because when they go all zombie in front of the TV I begin to feel guilt. I feel like they are not having Healthy Childhood Experiences like Playing Imaginatively for a long time or Being Extremely Bored.  My inner critic tells me that they are not developing properly, their *brains* are not developing properly because instead of building towers of blocks and knocking them down or sloppily executing an elaborate craft that I took four days to prep, they are staring slack-jawed at Dora.
Why do I have to stress so much about it? I go back and forth on this a lot. If one or more of us gets sick, the TV is on all day. Then after a week or so of that I think, "All that screen time is very bad for them! I have to put a stop to this." And then I get tough on crime, limiting screen time to about an hour a day until I reach the limit of my nerves and ask myself what is the purpose of my kids having Healthy Childhood Experiences if they are also having so many Angry Mommy Experiences.
And the big thing here that I feel nobody wants to say when posting self-righteous links about the evils of screen time for young kids and the evils of moms being on their phones all the time and the importance of free time and parental attention and nature, is that the huge majority of American families are, as GW Bush might say, nukyelar. Most of us live in little two-parent, two-point-five-kid units, and nobody with kids has failed to figure out that it takes more than two adults to raise even one kid, especially when they're young. We need more help. We need more people in our lives. Trusted people. People to talk to throughout the day, people to keep an eye on the kids in the back yard while dinner gets cooked or we go for a freaking coffee with a friend. People whose different perspectives on life would enrich our kids' childhoods way more than any edutainment programming ever could.
But most of us don't have that. And we're exhausted because of it. And this is what TV has become: an extended family of strangers who help parents for free (or just a few bucks a month) because we don't have anyone else to do it.
I think that's extremely sad. And knowing it solves nothing.
Can you relate?  What are your solutions to mommy-exhaustion when you have no help available? 
This post is part of the Growing From Motherhood series – read about it here.
Juliet Martinez is a freelance writer and editor who lives with her two children and husband on the Southwest Side of Chicago. She blogs about life and parenting a gifted, deaf child at Parenting Deaf and Gifted.