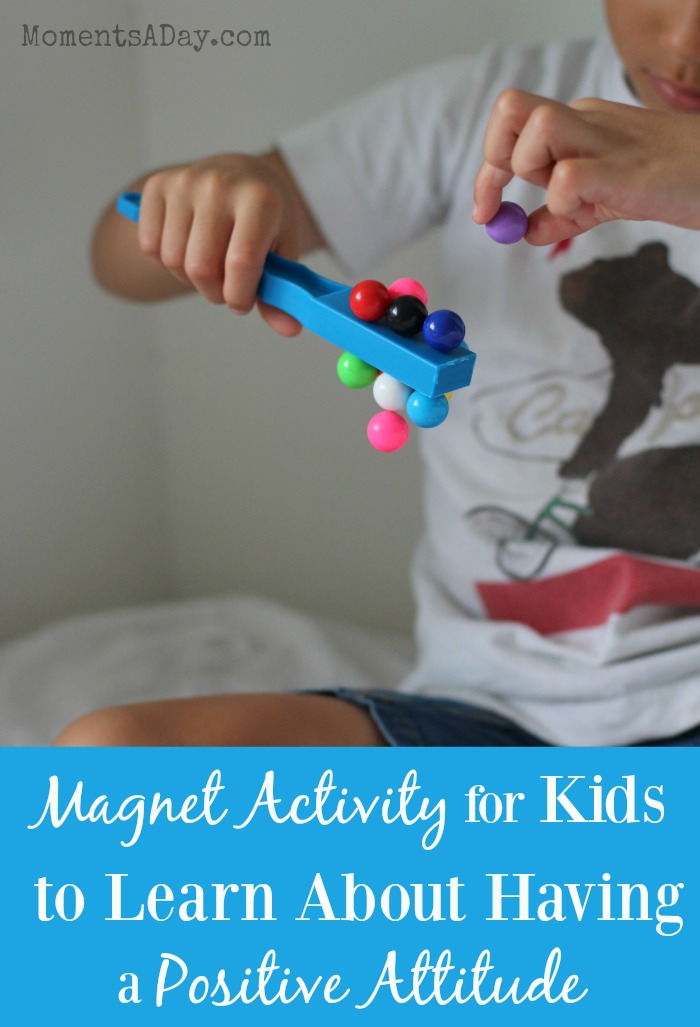 You are a living magnet. What you attract into your life is in harmony with your dominant thoughts.

– Brian Tracy
We used this marble wand to demonstrate and explore the concept behind the quotation above.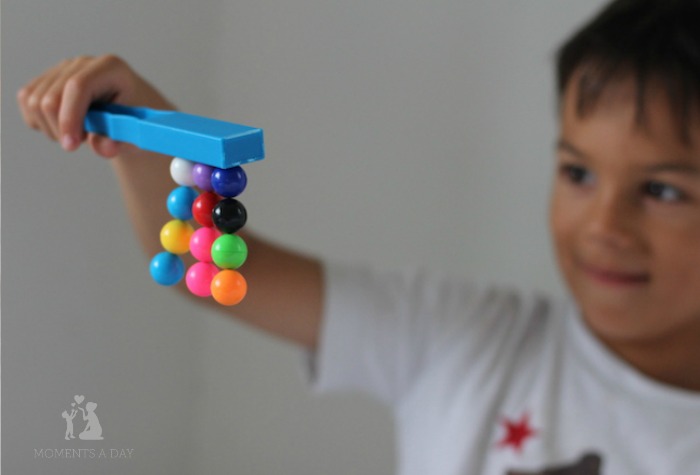 When we surround ourselves with positive experiences, positive people and positive influences then we can be sure to have a more positive mindset.
Here are some sample discussion questions that can be used along with this activity to talk further about having a positive attitude:
What makes you happy?  Why?
Who are your best friends?  How do they make you feel?
What is your favourite activity?  How does it feel when you do it?
Where do you enjoy spending time?  Why?
When you feel happy, how does it influence your actions towards others?
What can you do to ensure a positive attitude every day?
If you wake up and think, "This is going to be a great day!" what do you think will happen?  How about if you think, "This is going to be a bad day"?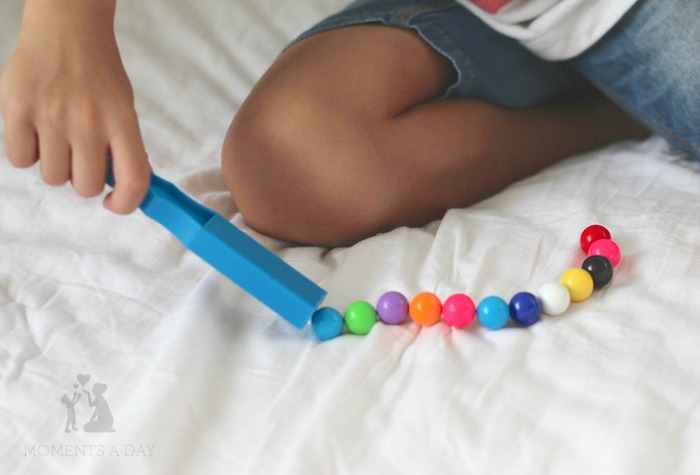 Magnets, of course, can be used for many fun educational activities.  Please note that they should always be used under adult supervision.
Here are some more activities to try:
4 Fun Magnet Activities for Preschoolers from Teaching Mama
9 Magnet Play Activities from What Do We Do All Day
Fun Science Experiments: Magnet Magic from Babble Dabble Do
You may also like to check out this post with 10 more activities about developing a positive attitude.
Thanks to Child.com.au for sponsoring this post as well as 10 readings of my storybook Mason's Greatest Gems.  The book shares how to "mine your inner gems" and develop virtues.  Character building activities such the one described in this post are a great follow-up to the story.
Child.com.au has donated each institution I visit a $100 gift voucher to use on educational materials from their extensive range.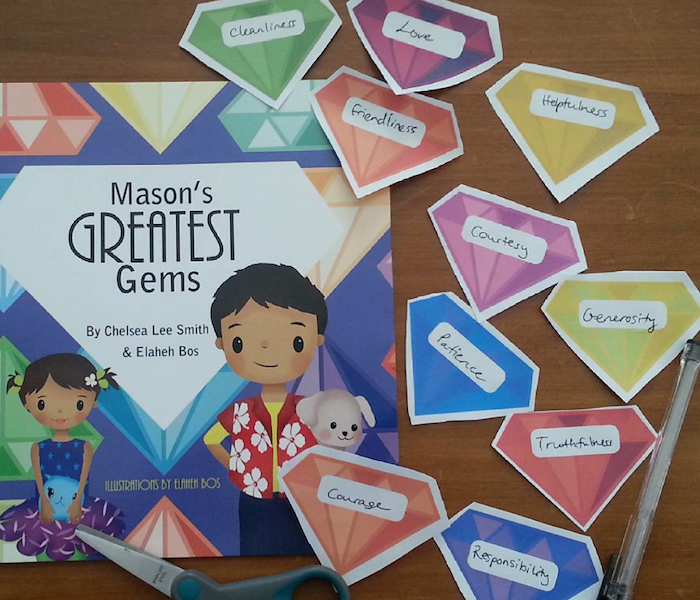 I recently enjoyed visiting a primary school in Mount Isa (outback Queensland) to do a reading.  This visit was especially fun because the kids knew all about mining as their town had a huge mine in it!
After the book reading, I asked the children to name the virtue from the scenarios on the free printable found here and the child who answered correctly got to stand up in front of the group holding the gemstones I had prepared (pictured above).  After all the gems on the worksheet had been covered, we went through the virtues again by asking for new examples (and the students then sat down as their virtue had a new example described).
It is so fun to hear about how parents and teachers are using Mason's Greatest Gems in their homes and classrooms, so please share your experiences and stories!  I am sharing some of my favourites on Instagram.
Sign up for my newsletter to receive activities, book suggestions, inspiration and articles about helping families connect, build character and make a difference in their communities.

Thank you to Child.com.au for sponsoring this post.  All opinions are my own.  To read more about reviews on my website, visit this page.