My kids love to hear stories people who have done great things in the world and – I'll be honest – so do I.  Learning about other people facing challenging circumstances and overcoming hardship is very inspiring.  It helps you put your own situation in perspective and remember that beautiful results often come from the stormiest parts of our lives.
When I was a little girl, I often thought about Helen Keller.  I remember staying up late at night imagining what it would have been like to be her, and writing her quotes in my notebooks.  There are tons of other historical figures that moved me as a child, and I love finding their stories to share with my own kids now.  Many stories can offer wonderful life lessons, but biographies are in a realm of their own.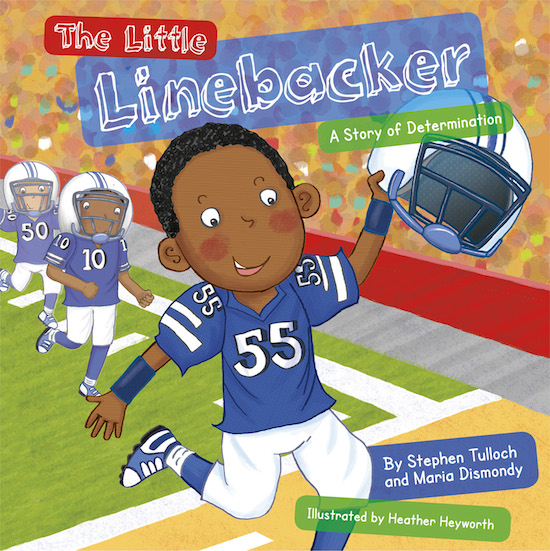 Affiliate links are included in this post. Thanks for your support.
One real life story our family has enjoyed recently is the newly released book, The Little Linebacker: A Story of Determination
. Based on a true story, Stephen is a little boy whose dream is to play football.  Having trouble in school and being smaller than the other players, he is faced with challenges.  But he works hard and defies the odds, eventually giving back to his community and inspiring others to work hard for their goals.  This is a modern day story that many kids can relate to, and the lessons can easily be applied to any dream not just sports.
There is an excellent reader's guide with tons of activities based on the book as well which you can download here.  Perfect for the classroom and homeschoolers, and there are some character building specific activities that would be great for virtue classes as well.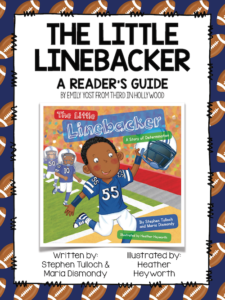 Here is a bit more about the authors and illustrator: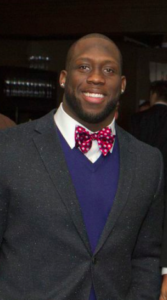 Stephen Tulloch is an 11 year NFL Veteran, Middle Linebacker that has played for the Detroit Lions and Tennessee Titans.  Tulloch was drafted in the 4th round of the NFL draft out of North Carolina State University.  He launched the Stephen Tulloch Foundation in 2009 and has helped thousands of people through his community outreach and generous giving.  Tulloch was named as one of the top 100 players in the NFL in 2012 & 2013, has been selected as a team captain of the Detroit lions by his teammates and has been awarded multiple awards nationally and locally for his efforts off the field including the Walter Payton Man of the Year Award, The Robert Porche Man of the Year Award, the Grid Iron Great Award along with the NFLPA PULSE award and being a finalist for the Byron "Whizzer" White Award which recognizes the top foundations in the NFL.  Stephen was born and raised in Miami where he still resides in the off-season with his dogs, Nash & Mia.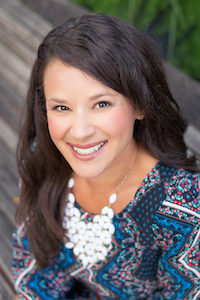 Maria Dismondy is an award-winning author, specializing in books about challenges children face. A topic close to her heart, Maria's own childhood experience inspired her first book, Spaghetti in a Hotdog Bun. Six books later, Maria's commitment to empowering children with courage and confidence has reached new heights, touching the hearts and hands of children the world over. Maria's latest book, The Little Linebacker, drives home the important message that hard work and dedication can pay off. Dreams really can come true! As a sought-after speaker, Maria spreads her message by presenting at schools and conferences across the country. She holds degrees in education and child development. Maria lives in southeastern Michigan with her husband, Dave, and their three book-loving children.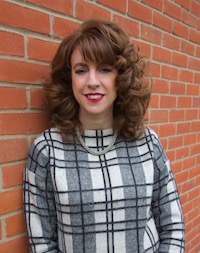 Heather Heyworth lives and works in a sleepy Suffolk market town in the UK. After graduating from Goldsmiths College, London University, with a higher diploma in art and design she went on to become creative manager within a busy design studio and then art editor at a large greeting card publisher.  Whilst her two children were small she designed greeting cards, giftwrap, calendars, plush toys and packaging on a freelance basis. Her introduction into the world of children's books started with illustrating, designing and co-publishing her own licensed character activity books. She wrote and illustrated her first picture book in 2009.  To date she has illustrated many books including picture, board and educational books.  From an early age she has had a passion for illustration and can't imagine doing anything else.
If you are looking for some more fun activities to use with this book, check out the other bloggers sharing their experiences with it in the blog tour.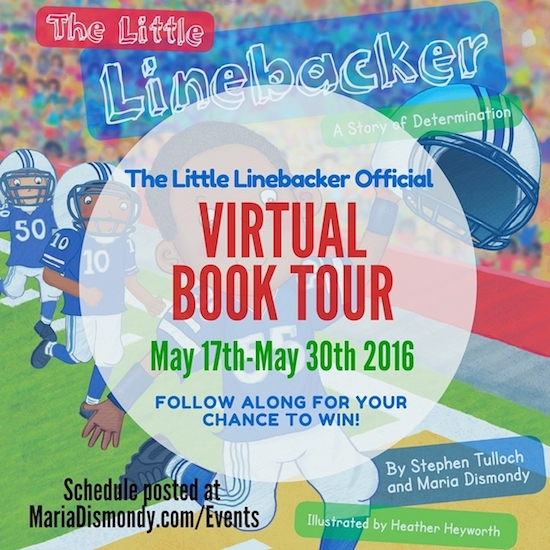 You may also enjoy…
I was sent a copy of The Little Linebacker to review for this post.  All opinions are my own.  To read more about advertisement on my website, visit this page.