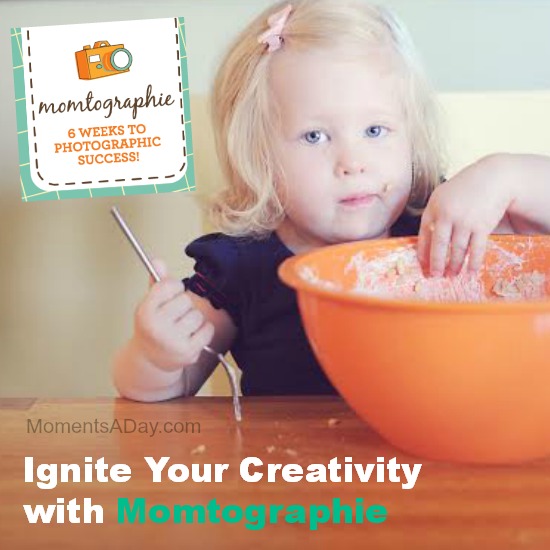 One skill I am hoping to improve this year is taking pictures.  I have always wanted to learn photography better but every time I think about it I tend to tell myself that it is just too complicated… and besides, there are tons of other things on my priority lists…
But creativity is such a rewarding virtue to practice – for myself as well as my family.  When I practice creativity I feel like my inner self is ignited, and it often spills out into other daily practices.  That is one reason I love blogging, after all, because being creative with words, ideas, and design is fun for me – and it sparks creativity in other forms such as crafting with my kids, cooking, enjoying games together, etc.
This year I'm challenging myself to practice creativity in a new way by learning more about how to use my camera and creating family art through photography.
It is not easy to learn something new alone, however, and that is why I'm very excited to be taking a course called Momtographie.  The teacher and creator, Beryl, has designed the course to help moms grow as photographers and moms.  She is also offering a FREE mini course starting August 20, 2015 (updated date).  Go here to sign up! (affiliate link)
I'm excited Beryl has joined us at Moments A Day to answer some questions about her work and courses.
I think it is so interesting how you say your courses can help moms improve their camera skills and cherish their lives.  Can you explain a bit about how that works?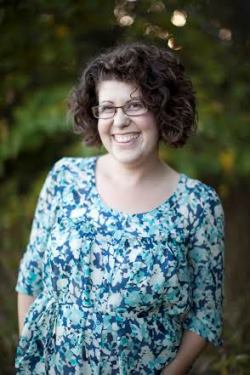 Photography made me see my world and my life in a completely different way. I don't know about you but motherhood made me feel a bit lost in who I was as a person. We bring these little beings into the world and we want to give them everything. But it can be so easy to give up our passions in the process. I found myself losing touch with old hobbies, losing touch with old friends, and losing my sense of self. Learning the ins and outs of technical photography gave me an outlet to feel confident and capable in a new skill and it was a hobby that was giving my to my family too. Now I'm always on the lookout for new places to go with my family where I can bring my camera, or new activities for us to all do together so I can practice behind the lens.
I was very moved by the story about how you grew into photography after your loss. Can you share how has photography helped you through the process of grieving and healing?
Our pregnancy loss was the reason I really dove into photography in the first place. I was gifted a DSLR camera during that pregnancy as an early baby gift. After our daughter Bella was stillborn I decided that if I didn't have a beautiful newborn baby to photograph I was going to document my grief and healing process instead. That led to my blog, which led to a photography business, which evolved into the business I have today teaching and coaching moms in photography instead. This 5 year process has truly been a work of rediscovery into who I am, what I have to be grateful for, and what gifts I have to offer others.
How has photography changed since the birth of your second daughter?
The one thing I've really had to learn in my photography since Brielle came into our lives 3 years ago, is to let go of expectations of how my photos need to turn out. Sometimes (ok all the time) I want so badly to control the outcomes of my pictures, but when there's a busy toddler running around all bets are off. I have really had to let her control my photo taking and I have learned to set my intention behind the lens a lot better too. I have learned that it's just as valuable to take blurry snapshots with my iPhone that capture a memory as it is to prep and plan professionally executed shots of our family too.
It sounds like you think it's quite important for moms to have a hobby – can you tell us more about why?
As I said earlier, it's so easy for us to lose ourselves in the process of caring unconditionally for our kids. We need an outlet that allows us to feel useful and needed in the world and in our families. Plus, having a hobby allows us to show our kids that its just as important to value and take care of ourselves as it is to take care of the ones we love. In fact, taking care of myself through photography I believe has made me a better mom. Photography is an outlet that makes me feel more confident, capable and connected to the ones I love. And, I love knowing I'm giving my daughter memories she'll value and cherish when she's older.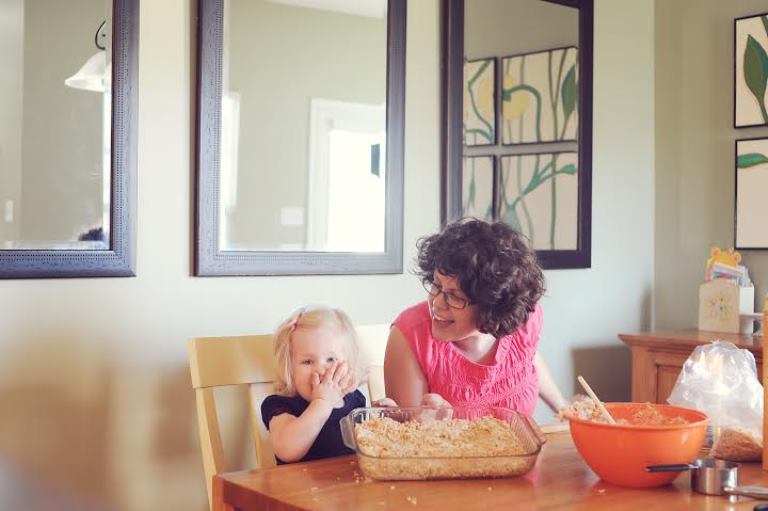 What exactly is covered in your course Momtographie?
Momtographie Online is a class for moms who are working at cooking up beautiful photos from their DSLR cameras and are looking to get out of AUTO mode for good. I know how frustrated I was when I invested in my DSLR camera and it didn't take professional looking images right out of the box. I also had a hard time finding a class that catered to my needs as a busy mom. This class is designed with that in mind. Its a 6 week exploration into both compositional and technical ingredients that are required to capture beautiful photos. There are PDF guides, workbook exercises, videos, bonuses, and access to me and a community of moms who are open and supportive and ready to encourage you as you learn and practice.
Can you give a brief description of the free mini course?
The mini course is an opportunity for you to meet me and see how an online class environment works. I know A LOT of moms who have never taken an online class, or at least one with me. So you'll get to know my casual and open teaching style, see how the class is laid out, and learn one of the #1 non technical ingredients that you can change today to immediately take better photos. No DSLR required for this free course.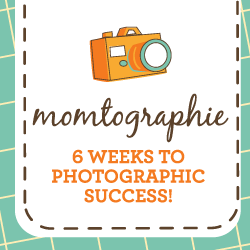 I want to thank Beryl for taking the time to share her work and passions with us today.  I'm so excited about taking her course and improving my photography skills!
Would you like to improve your photography skills? Go here to join the free mini course!
 This is a sponsored post by Momtographie, and contains affiliate links.  To read more about advertising and reviews on my website, visit this page.