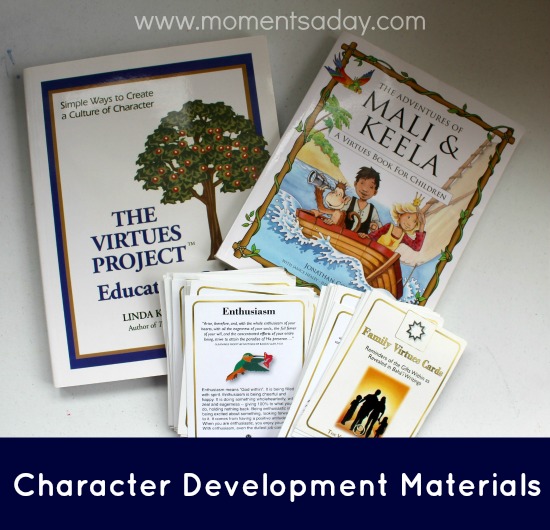 This week I'm featuring a set of materials and programs that thousands of parents and educators around the world recommend: The Virtues Project.  One way to start with this amazing compilation of resources is to simply go to the homepage and select "Do a Virtues Pick."  This virtual pick will let you view one of the cards that The Virtues Project offers and can give you an idea of their products are all about.
Along with books for parents, teachers, and children; music; programs and trainings; there are many other sets of cards too, even ones with selections from specific religious texts which are conveniently available to download or to order as a printed copy.  I personally think The Virtue Project cards (whichever version you prefer) are a wonderful way to get started with "virtue learning" in your family.  You can select one a day, one a week, or one a month, simply stick it on the fridge and focus on learning that virtue throughout the time period you selected.
Our family also loves The Virtues Project Educators Guide (there is also a similar book called The Family Virtues Guide).  Browse through all The Virtues Project products at the online shop.
I hope you enjoy this wonderful set of resources as much as we have!  It is a great place to start in character building, whether you are a new or seasoned parent, teacher, or grandparent there are materials for everyone.
To find more character building resources that our family has enjoyed, go here.
I was not compensated to write this post; all opinions are my own.