Occasionally, we are not ourselves.
We say things we don't mean.
Our words come out like little daggers instead of the concerned consonants-and-vowels-stitched phrases we had hoped for.
We shout when we mean to put ourselves in a time out.
We scrape tender little feelings and we make them doubt that we love them.
We make them forget that deep down the bonds are unbreakable.
Our love is solid and complete even if our actions occasionally falter.
Make this love pouch together to keep the absolute truth about your love.  It's a nice way to give them something to center themselves when they forget.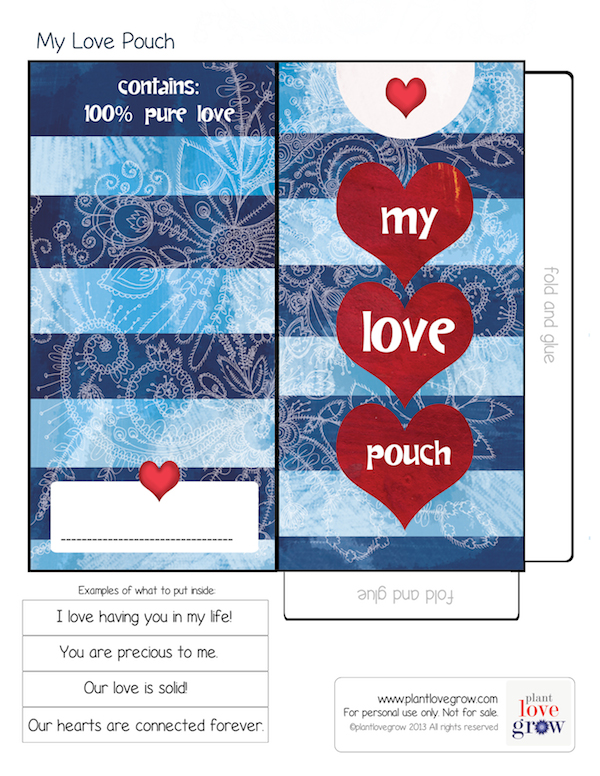 Download the Printable
Find this gorgeous printable and other free printable tools at Plant Love Grow by clicking here.
You may also enjoy these activities to encourage loving relationships…