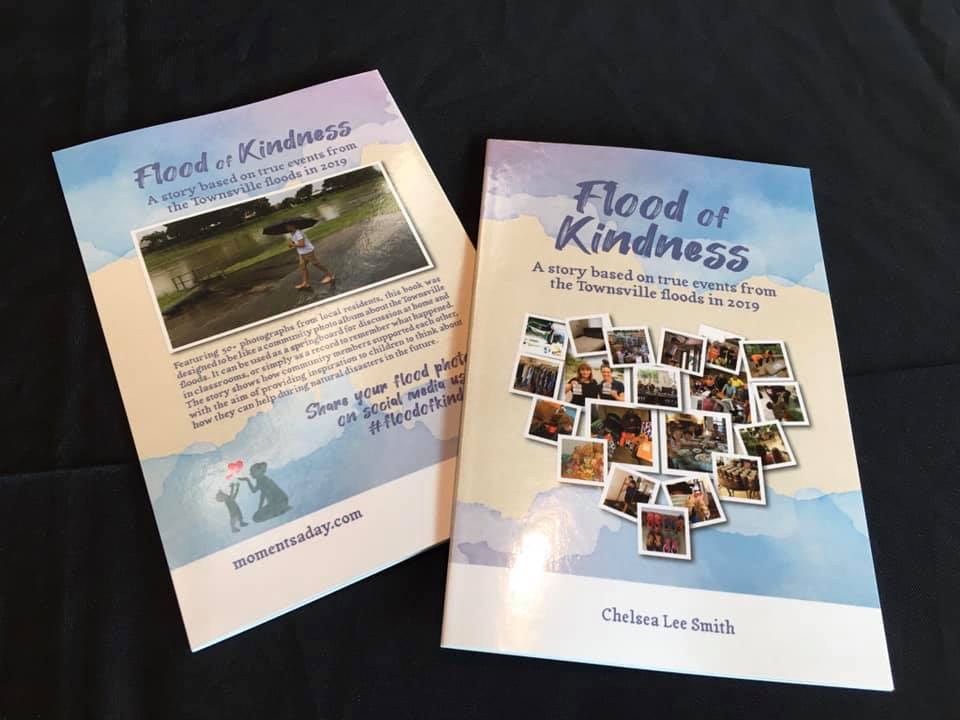 My latest children's book, "Flood of Kindness," is based on the 2019 floods in Townsville, Queensland, Australia.
I received over 700 photos to consider for the project, and ended up including over 50 photos from 30+ individuals and businesses in the local area.  It was formatted to have the feel of a family photo album from the event, which focuses on sharing ways the community came together to support each other through the ordeal. Written in rhyme form, it's great for kids under 10 years old and serves as a conversation starter for children to work through their emotions from experiencing the flood event and to brainstorm ways they can be of service to the community in the case of future natural disasters.
The book is being stocked at the Museum of Tropical Queensland for $9.95.  It includes notes for parents and teachers in the back of the book, along with suggested questions for reflection and post-reading activities to use in the classroom or at home.
Last month, I offered a book signing event at the museum and will be doing book readings in local schools and preschools in the coming months.
Feel free to contact me at chelsea@momentsaday.com if you are interested in stocking the book or having me do a book reading/signing at your organisation.
I hope this book serves as an inspiring resource for families and community groups in Townsville.
"When I was a boy and I would see scary things in the news, my mother would say to me, 'Look for the helpers. You will alwaysfind people who are helping.' To this day, especially in times of 'disaster,' I remember my mother's words and I am always comforted by realising that there are still so many helpers – so many caring people in this world."

– Fred Rogers, Television Host