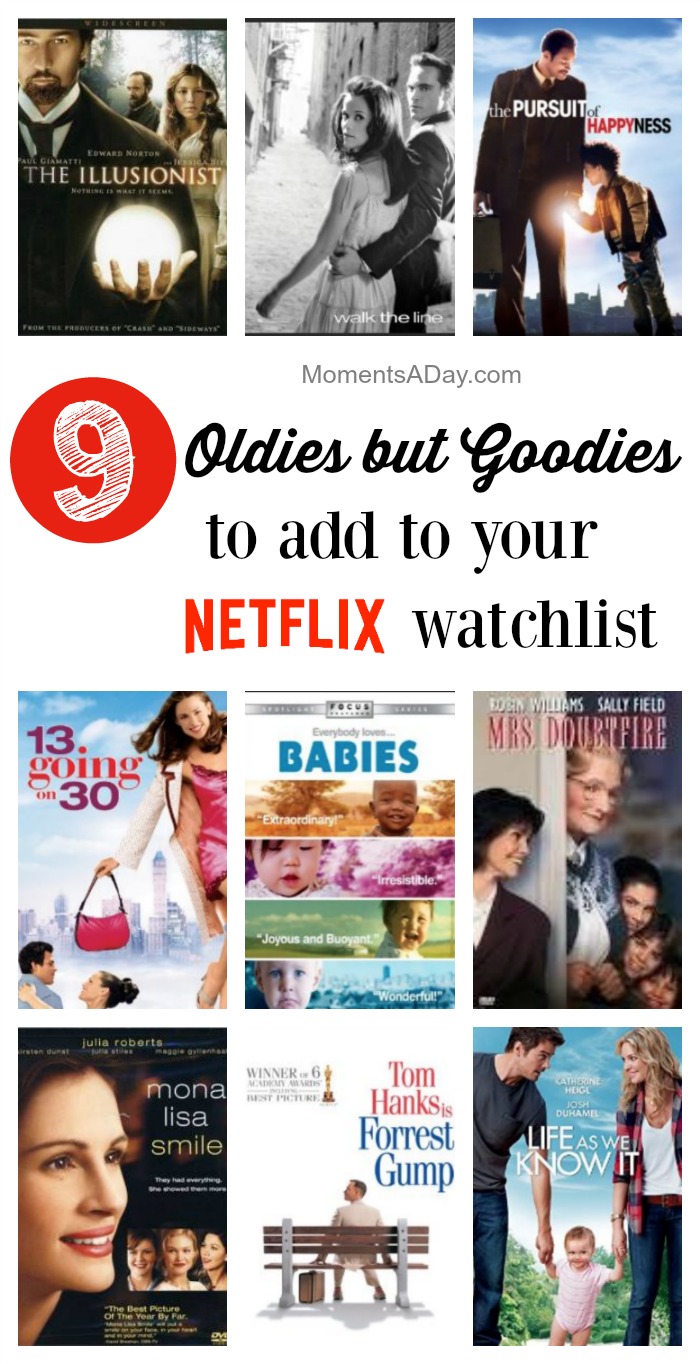 It's Friday night and my body is aching from being up on my feet all day… make that all week.  All three kids have gone to sleep and I am looking for something to take my mind away from all the worries from the day.  Hubby is on evening shift so it's just me and my trusty iPad.  So I make myself a cup of tea, grab some treats from the cupboard and cuddle up in bed for a night of Netflix.
Can you relate?
Here are some oldies but goodies I have enjoyed lately.  I cannot believe it's been nearly a decade or more since these movies came out.  How different they are to view years later!  Tell me – what's on your watch list?
(Click the titles to read more reviews.)
The Illusionist
 (2006) if you are in the mood for a little mystery.
Walk The Line
 (2005) for some heart wrenching drama.
The Pursuit Of Happyness
 (2006) to remember how quickly life can change, and where your attitude can get you.
13 Going On 30
 (2004) was a light hearted way to reflect on life choices and where they get you.
Babies
 (2010) came out when I was a new mother – it was so interesting to watch it again years later!
Mrs. Doubtfire
 (1993) was always hilarious but after becoming a parent myself, brings up emotions I never experienced as a child watching the same film.
Mona Lisa Smile
 (2003) inspires me to live by my values, no matter the consequences.
Forrest Gump
 (1994) never fails to bring me to tears.  Several times.
Life As We Know It (2010) was a break from reality that also reminds us how hard it can be to raise a child.
Have you viewed an "oldie but goodie" recently?  Let us know what you have enjoyed so we can add it to our watch lists!
P.S. Netflix has recently launched a fun little set of videos for families called 5 more minutes, designed especially to help combat kids' bedtime stall tactics.  Just search "5 minute" to find these short shows based on the Dinotrux series that will let your kids watch a whole show (which will be only five minutes long).   Enjoy!
This is not a sponsored post but I am proud to be a member of the Australia/New Zealand Netflix Stream Team.  To read more about advertisement on my website, visit this page.